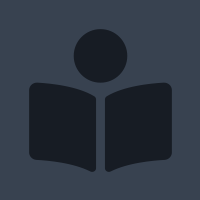 This was seriously one of the best books I've read this year!
I thought Malice was good; too tropey at times, but still very entertaining. Valour is even better!
I couldn't put it down from start to finish: a lot happens in this book, many people die (WHY ALWAYS MY FAVORITE???) and we encounter great new characters.
I wasn't Corban's fan while reading Malice, but this time I liked his chapters the most: every POV is vital to see and comprehend the bigger picture, but Corban is the core of everything and it's always very interesting to see his journey and his acceptance of who he really is and what he needs to do in order to keep whom he loves safe.
Another thing I greatly enjoyed were the female characters: Coralen is my new favorite person ever and I want her to be queen of everything (if she ends up dying I will throw a tantrum), Cywen is always so cool, Fidele is everything a royal should be.
So yeah, this book is awesome.
Now I'm looking forward to seeing how Nathair's story will progress in Ruin... I don't think he is a bad guy, he's just really gullible and has a shitty taste in friends.
Veradis is still one of my fave but he really needs to make up his mind (and I still ship him and Nathair together, they would be a perfect power couple).
Maquin... his story was kinda predictable but I enjoyed it anyway.
And sooner or later some bad guy will die too. I feel it.
And I want to be a Jehar. They're soo cool!!