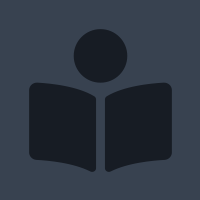 I read this book at exactly the right time: not only was I starving for a well-written fantasy, but my jasmine flower bloomed the night I began reading!

Content warnings:
- hanging

Representation:
- the characters are from a world inspired by India
- the two main characters are sapphic (in particular one is a lesbian)
- many secondary characters have a fictional disability (thankfully this is resolved in a satisfying way; this is one of my pet peeves)

Princess Malini has been imprisoned by her tyrant of a brother in the top of a ruined temple called the Hirana, a place that was once the source of power for the people they've conquered. Of those, a maidservant named Priya attends Mullaney and prays that no one ever finds out she has a connection to the ancient Hirana that could get her executed. Malini seeks to remove her brother from the throne, and Priya wants to know who she is. When Malini discovers Priya's secret, they both begin to use each other for their own ends, all the while growing closer.

I fell in love with this book right away: the writing style, the atmosphere, the stunning mythology (the deathless waters and the yaksa are my absolute favorite things about this book), and even the maps — it all drew me in. Even before turning the second page I was more excited to get started with this than I've been for a fantasy in a long time. Finally, a thick, dig-your-teeth-into kind of book!

Even better is the promise of morally gray main characters, especially sapphic main characters. And when I finally got that glimpse of desire from both of them — for each other and the desire to use each other for their own ends, I was ecstatic. My excitement was tempered somewhat by the main characters later always having to point out that what they were doing at the moment wasn't "right", which is something I've noticed lately in more recent books. Characters often meant to be morally gray seem to be written with a strong moral center but make their grayish actions very obvious or point them out to the audience, as if telling us, "Look, I'm doing something dubious!" But the skill to write this with more nuance just comes with time. I'm positive that Tasha Suri will hone this soon.

Surprisingly, given the summary and rave reviews, Bhumika, a woman who grew up with Priya and married into the oppressing class, is by far the most interesting and complex character. Although I don't think that the book needs as many povs as it has — some of them seem to serve the purpose of carrying the plot — I'm very glad Bhumika gets her share. Her relationship with Priya is very refreshing; it's nice to have these glimpses behind the annoyed sibling front they put up. It shows a lot of depth.

The characters in this book are well done in general, which makes my annoyance at how the rebels are done stand out even more. The Emperor is the evil villain, almost cartoonishly so: a man who burns women alive, including his sister, and feels no remorse about it, and yet the actual antagonists of this book and the ones who get the most page time, are the rebels who try to oppose him ... the rebels being the people who were almost wiped out by his hand. I wished so badly for this to be a more nuanced issue than it was, with a more complex message than "If you fight fire with fire, then you're just as bad as your enemy."

But overall, this is a wonderful story with a gorgeous mythology and evocative world building. I'm very excited for what comes next.