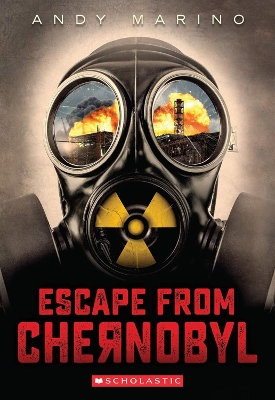 Bookhype may earn a small commission from qualifying purchases. Full disclosure.
 

From Andy Marino, author of The Plot
to Kill Hitler series, comes another fast-paced historical
thriller chronicling one family's desperate bid to escape the deadly
Chernobyl disaster.


26 April 1986


01:18


Alina & Lev are two siblings living in Pripyat, one of the
Soviet Union's proud nuclear cities. Both are asleep in their beds.



Their cousin, Yuri, is a custodian at the Chernobyl Nuclear Power
Plant, where he's fiercely attacking a spill in the hallway with
a mop.


Alina's best friend, Sofiya, sleeps just a few doors down. Her
father is an engineer at the plant, a fact that has always filled
her with pride.


In five minutes, Reactor No. 4 will explode in a ball of fire.
It will expel radiation across their town for nine days before it's
finally contained. For the people of Pripyat, it will be far
too late.



 


Two young siblings flee the Chernobyl disaster with their parents,
but the Communist party is on their heels. Meanwhile, the friends
and family they were forced to leave behind must contend with
a disinformation campaign that's determined to pretend nothing
is wrong-even as deadly radiation spills into the air.
ISBN13

9780702322167

Publish Date

13 October 2022

(first published 7 December 2021)

Publish Status

Active

Publish Country

GB

Imprint

Scholastic
Format

Paperback

Pages

176

Language

English