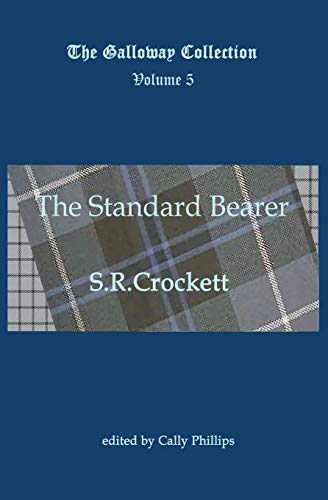 Bookhype may earn a small commission from qualifying purchases. Full disclosure.
The Standard Bearer is one of S.R. Crockett's Covenanting tales and a work that lay close to his heart. Dedicated to 'the Good and Kindly Folk of my native parish of Balmaghie', the story is set at the turn of the eighteenth century and takes its inspiration from the life of a rebel minister of Galloway. The Rev. John Macmillan was deposed for upholding the ancient Standard - the Blue Banner of the Covenant which asserted the rights of the Kirk of Scotland to govern its own affairs. On the loom of Scottish history the author weaves an episode that he himself describes as 'iron grey and wintry' but in which love and vigorously painted Galloway characters form an adventurous and colourful pattern. With an introduction that sets out the historical background and provides an illuminating insight into Crockett's own life and working methods, this new edition restores to print one of his most neglected and tautly-constructed novels. -- Richard D. Jackson is a graduate of the University of St Andrews.
A former schoolteacher, HM Inspector of Schools and retired senior administrative civil servant, he co-edited The Forest Minstrel for The Collected Works of James Hogg, contributes regularly to Studies in Hogg and his World and has published essays in other journals on Walter Scott, John Buchan and Philip Larkin.
ISBN10

1908933089

ISBN13

9781908933089

Publish Date

16 April 2014

(first published 25 November 2010)

Publish Status

Unknown

Imprint

Ayton Publishing Limited
Format

Paperback (US Trade)

Pages

218

Language

English