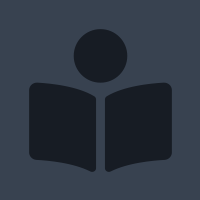 Black Sun starts off with an unforgettable scene that still has me wincing when I think about it, but then it quickly fades into a story that, while containing phenomenal world building, drowns in cliche tropes and a YA-type romance with little chemistry.

Content warnings:
- child abuse
- (very unnecessary) incest jokes

Representation:
- everyone is an indigenous American
- two main characters, and one secondary character, are sapphic
- two characters are two-spirit (I'm assuming)

In the pre-Columbian Americas, the winter solstice approaches, usually a merry festival celebrating the new year--but this year it falls on a solar eclipse, the day a dangerous cult has been awaiting the return of their crow god. In the city of Tova, the Sun Priest struggles to hold onto her position and bring about changes that would make her position--and the other priests' positions--more than simple figureheads. Across the bay, a man grows up believing he is the true vessel of the Crow God and makes his way toward Tova to meet the rest of his people in time for the solar eclipse.

I was looking forward to this book more than most on my list this year, and maybe I went into it with too high of expectations. I never felt bored by any means, and I was never tempted to stop reading, but besides the world building--the best part of the book--I kept wanting more. More depth, more tension, more chemistry besides blushing and kissing, more characterization, etc. The book isn't short (454 pages, though its font is surprisingly large), but I wondered where all those words went.

A lot of the plot is driven by an event that happens before the book begins: the Night of Knives. During that infamous Night, the priests of Tova carried out a slaughter targeting the members of the Carrion Crow clan--the "Crow God cult"--to lower the threat of the cult overthrowing them. This is the kind of depth I wanted applied to the rest of the story. It has a very important real-life lesson within it, too, that can be applied to many different tragedies and acts of mass violence across history. I'm going to quote the text here, because it's more powerful than anything I could write to summarize it:

"'They blame us for the Night of Knives. Another wound that we must repair.'
'I need not repair anything,' Abah protested. 'I was not alive back then so have no responsibility for the Night of Knives. I don't know why they hate me.'
'None of us was alive,' Naranpa said, '(...)But alive or not, we bear the burden.' And we all reap the benefit, she thought."

Another thing I loved was the slight criticism in the way science is put on a higher pedestal than anything else, because that science--in their world as well as in ours--has rigid edges allowing no other sciences to permeate through. What comes to mind is one example in Robin Wall Kimmerer's Braiding Sweetgrass, where she wanted to major in biology to find out why a purple flower and a gold flower that always grew together looked so gorgeous next to each other. She was scoffed at and told to major in art, because "that's not science." But what Kimmerer found out, when she eventually studied it, was that these two plants grow next to each other because the specific color contrast of their flowers attract more pollinators.

But despite all this, and some great world building, I just found a lot of things about Black Sun bugged me. The writing style was a bigger one. There were some obvious, distracting grammar mistakes and wrong forms of words being used, etc. and redundant explanations everywhere: "He snapped his fingers, the ones on his good hand, and called a name." This is a man whose fingers on one hand are all cut off. Well, he's not going to snap the fingers that he doesn't have! The text just needed to be tightened and edited a little more, I think (this was especially obvious when the villains began talking about details of their evil plan out in the open so Naranpa, who was hiding nearby, could hear exactly what she needed to for the plot to advance).

The main characters were also fairly bland--save for Xiala, the captain, whose character is your typical swashbuckling hero, except that, you know, she's a woman. I did love the side characters, though! Ieyoue, someone in charge of a different clan, became an instant favorite, and there's a brief appearance by a woman who romances Xiala that I fell in love with. I think it's the contrast between them and the main characters that makes the main characters especially blah.

I also think the book feels more like a very large prologue overall, especially regarding the ending and the climax that had so much buildup (including chapters beginning with how many days were left till the solstice) but very little payoff by contrast. I do plan on reading the next installment, despite everything … I'll have to see where this goes.