Series:
Between Earth and Sky
2 primary works 3 total works planned
Book 1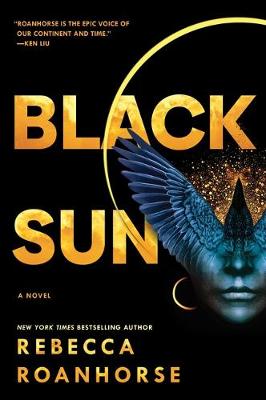 Published 13 October 2020
From the New York Times bestselling author of Star Wars: Resistance Reborn comes the first book in the Between Earth and Sky trilogy, inspired by the civilizations of the Pre-Columbian Americas and woven into a tale of celestial prophecies, political intrigue, and forbidden magic.

A god will return
When the earth and sky converge
Under the black sun

In the holy city of Tova, the winter solstice is usually a time for celebration and renewal, but this year it coincides with a solar eclipse, a rare celestial event proscribed by the Sun Priest as an unbalancing of the world.

Meanwhile, a ship launches from a distant city bound for Tova and set to arrive on the solstice. The captain of the ship, Xiala, is a disgraced Teek whose song can calm the waters around her as easily as it can warp a man's mind. Her ship carries one passenger. Described as harmless, the passenger, Serapio, is a young man, blind, scarred, and cloaked in destiny. As Xiala well knows, when a man is described as harmless, he usually ends up being a villain.

Crafted with unforgettable characters, Rebecca Roanhorse has created an epic adventure exploring the decadence of power amidst the weight of history and the struggle of individuals swimming against the confines of society and their broken pasts in the most original series debut of the decade.
---
Book 2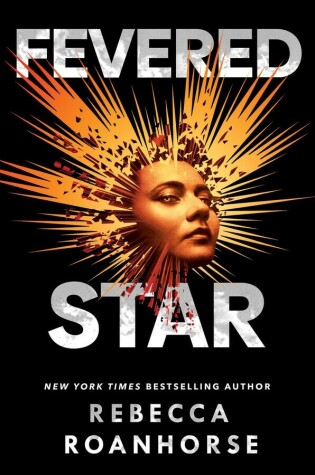 Return to The Meridian with New York Times bestselling author Rebecca Roanhorse's sequel to the most critically hailed epic fantasy of 2020 Black Sun—finalist for the Hugo, Nebula, Lambda, and Locus awards.

There are no tides more treacherous than those of the heart. —Teek saying

The great city of Tova is shattered. The sun is held within the smothering grip of the Crow God's eclipse, but a comet that marks the death of a ruler and heralds the rise of a new order is imminent.

The Meridian: a land where magic has been codified and the worship of gods suppressed. How do you live when legends come to life, and the faith you had is rewarded?

As sea captain Xiala is swept up in the chaos and currents of change, she finds an unexpected ally in the former Priest of Knives. For the Clan Matriarchs of Tova, tense alliances form as far-flung enemies gather and the war in the heavens is reflected upon the earth.

And for Serapio and Naranpa, both now living avatars, the struggle for free will and personhood in the face of destiny rages. How will Serapio stay human when he is steeped in prophecy and surrounded by those who desire only his power? Is there a future for Naranpa in a transformed Tova without her total destruction?

Welcome back to the fantasy series of the decade in Fevered Star—book two of Between Earth and Sky.
---