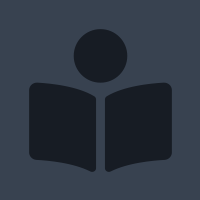 Originally posted on my blog Nonstop Reader.

The Witch and the Tsar is a beautifully creative fantasy retelling of the Baba Yaga story reimagined for modern readers by Olesya Salnikova Gilmore. Released 20th Sept 2022 by Penguin Random House on their Berkley Ace imprint, it's 432 pages and is available in hardcover, audio, and ebook formats. It's worth noting that the ebook format has a handy interactive table of contents as well as interactive links. I've really become enamored of ebooks with interactive formats lately.

I was immediately struck by the lushness of the prose. The author (this is apparently a debut novel) has such a facility with settings and descriptions. The writing isn't overwrought and didn't devolve into preciousness once, but it is perfectly balanced and enchanting.

Baba Yaga is a demi-godess who lives alone and helps those who seek her. When Ivan the Terrible's wife Anastasia seeks her out, Yaga finds herself caught up in much larger supernatural forces at play as she tries to save the heart of medieval Russia.

Four and a half stars. Beautifully written and captivating. Although it's not in any way derivative, some of the writing reminded me of Jane Rosenberg LaForge whose retelling of Bearskin was also wonderful.

Disclosure: I received an ARC at no cost from the author/publisher for review purposes.