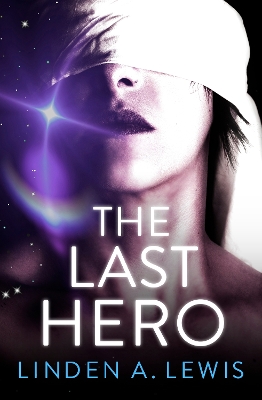 Bookhype may earn a small commission from qualifying purchases. Full disclosure.
The emotional First Sister trilogy comes to a sensational climax in this final installment, and is a must-read for science fiction fans everywhere.

Astrid is finally free of the Sisterhood, yet her name carries notoriety. Those she's inspired call her the Unchained; those who want her voiceless once more, the Heretic. Now Astrid uses her knowledge of the Sisterhood's inner workings against them, aiding the moonborn in raids, all the while exploring the mysteries of her forgotten past.

Meanwhile, The Sisterhood, thrives under the newly appointed Mother Lilian I, who's engaged in highstakes politics to rebuild the Sisterhood in her own image. The evil of the Sisterhood can't be purged with anything less than fire . . .

Hiro val Akira is a rebel without an army. As protests rock the streets of Cytherea, Hiro moves in the shadows, driven by grief and vengeance, as they hunt the man responsible for all their pain: their father . . .

Transformed by the Genekey virus, Luce navigates the growing schism within the Asters on Ceres. Hurting in her new body, she works to bridge two worlds seemingly intent on mutual destruction. All while mourning her fallen brother, though Lito sol Lucius's memory may ultimately live on.

Yet Souji val Akira stands in judgment on them all, plotting the future for the entirety of humanity, and running out of time before war erupts between the Icarii and Geans. But can even the
greatest human intellect outwit the Synthetics?

Praise for Linden A. Lewis

'Wonderfully imaginative and gripping'
R.F. Kuang, author of The Poppy War

'Ridiculously readable'
April Genevieve Tucholke, author of The Boneless Mercies

'A must-read'
Audrey Coulthurst, author of Of Fire and Stars

'As stylish as it is substantial'
NPR
Goldsboro Books exclusive edition. Signed, numbered, sprayed edges, and limited to 500 copies.
ISBN10

1529387000

ISBN13

9781529387001

Publish Date

8 November 2022

Publish Status

Active

Publish Country

GB

Imprint

Hodder & Stoughton