Series:
The First Sister
3 primary works Complete
Book 1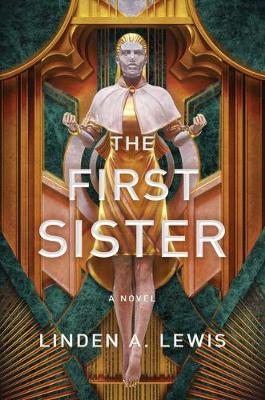 'Wonderfully imaginative and gripping . . . I couldn't put it down' R.F. Kuang, author of The Poppy War

FIRST SISTER HAS NO NAME, AND NO VOICE.

As a priestess of the Sisterhood, she travels the stars alongside the Gean soldiers of Earth and Mars, who own the rights to her body and soul. When her former captain abandons her, First Sister's hopes for freedom are dashed and she is forced to stay on her ship with no friends, no status, and a new captain - Saito Ren - who she knows nothing about.

But Captain Ren has a secret, and First Sister is commanded by the head of her order to find out what it is. What starts as a simple task quickly grows more complicated as First Sister and Ren grow closer, and she realises that sacrificing for the war effort is so much harder to do when your loyalties are split.

LITO VAL LUCIUS HAS NO FAITH, AND NO LOYALTY.

He climbed his way out of the slums to become an elite Icarii soldier of Venus, but was defeated in combat by none other than Saito Ren, resulting in the disappearance of his partner, Hiro. Then Lito discovers that Hiro is both alive and a traitor to the cause.

If Lito hunts down and kills his former partner, he will be offered a shot a redemption. But to do so, Lito must decide where his allegiances lie, and choose between following orders and his heart.

As the war between the Geans and the Icarii reaches a head, Lito and First Sister must decide what - and whom - they are willing to sacrifice in the name of duty, or for love.
---
Book 2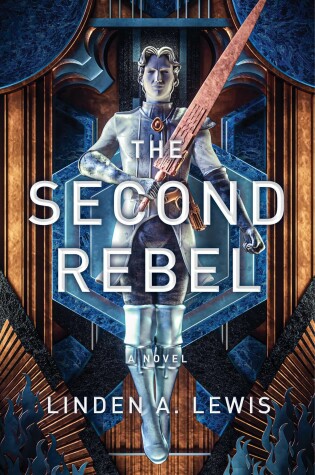 Linden A. Lewis returns with this next installment of The First Sister Trilogy, perfect for fans of Red Rising, The Handmaid's Tale, and The Expanse.

Astrid has reclaimed her name and her voice, and now seeks to bring down the Sisterhood from within. Throwing herself into the lioness' den, Astrid must confront and challenge the Aunts who run the Gean religious institution, but she quickly discovers that the business of politics is far deadlier than she ever expected.

Meanwhile, on an outlaw colony station deep in space, Hiro val Akira seeks to bring a dangerous ally into the rebellion. Whispers of a digital woman fuel Hiro's search, but they are not the only person looking for this link to the mysterious race of Synthetics.

Lito sol Lucious continues to grow into his role as a lead revolutionary and is tasked with rescuing an Aster operative from deep within an Icarii prison. With danger around every corner, Lito, his partner Ofiera, and the newly freed operative must flee in order to keep dangerous secrets out of enemy hands.

Back on Venus, Lito's sister Lucinia must carry on after her brother's disappearance and accusation of treason by Icarii authorities. Despite being under the thumb of Souji val Akira, Lucinia manages to keep her nose clean…that is until an Aster revolutionary shows up with news about her brother's fate, and an opportunity to join the fight.

This captivating, spellbinding second installment to The First Sister series picks up right where The First Sister left off and is a must-read for science fiction fans everywhere.
---
Book 3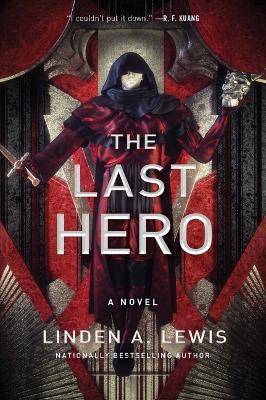 Published 8 November 2022
The flame of rebellion burns across the solar system in this dazzling conclusion to Linden A. Lewis's stunning First Sister trilogy perfect for fans of Red Rising, The Handmaid's Tale, and The Expanse.

Astrid is finally free of the Sisterhood, yet her name carries on. She's called the Unchained by those she's inspired and the Heretic by those who want her voiceless once more. Now Astrid uses knowledge of the Sisterhood's inner workings against them, aiding the moonborn in raids against abbeys and Cathedrals, all the while exploring the mysteries of her forgotten past.

However, the Sisterhood thrives under the newly appointed Mother Lilian I, who's engaged in high-stakes politics among the Warlords and the Aunts to rebuild the Sisterhood in her own image. But the evil of the Sisterhood can't be purged with anything less than fire....

Meanwhile, Hiro val Akira is a rebel without an army, a Dagger without a Rapier. As protests rock the streets of Cytherea, Hiro moves in the shadows, driven by grief and vengeance, as they hunt the man responsible for all their pain: their father....

Transformed by the Genekey virus, Luce navigates the growing schism within the Asters on Ceres. Hurting in her new body, she works to bridge two worlds seemingly intent on mutual destruction. All while mourning her fallen brother, though Lito sol Lucius's memory may yet live on.

Yet Souji val Akira stands in judgment on them all, plotting the future for all of humanity, and running out of time before war erupts between the Icarii and Geans. But can even the greatest human intellect outwit the Synthetics?

The emotional First Sister trilogy comes to a sensational climax in this final installment, and is a must-read for science fiction fans everywhere.
---