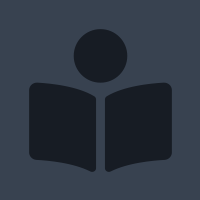 This series is so fun. I enjoy cozy mysteries - and especially ones with a paranormal flair. Beechwood Harbor Magic Mystery series meets that, with a side of humor to top it off.

I had taken a break from this series for quite a while, but I easily fell back into Beechwood Harbor, including the characters and the ongoing story lines. And since it's narrated by one of my favorite snarky narrators - Amanda Ronconi - I felt like I was back with some good friends and laughed a lot. I enjoy seeing the way all the character's lives are developing.

The mystery was interesting and kept me guessing - while I saw pieces ahead of the reveal, I did not catch the full picture until they solved it too. I also really enjoyed the continuation of Holly and Adam's relationship. And things are coming along with her business too - I can't wait to see her shop open, though I'm definitely nervous to see how it will play out. Things are a little bit intense at the Harbor too - and that was not settled in this book.

It ends in, not a cliff per-say, but definitely with a bit of anticipation for what may be coming on several fronts - especially the romance and Holly's business.