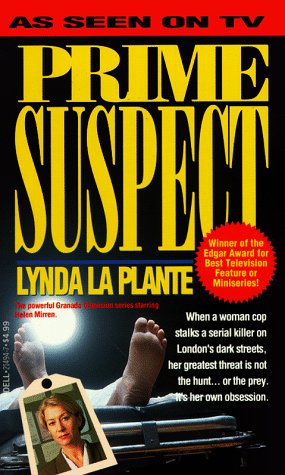 Bookhype may earn a small commission from qualifying purchases. Full disclosure.
A woman is murdered and the police have a prime suspect, but cannot prove it. Detective Jane Tennison fights to solve the crime and win the respect of her fellow, male, officers. "Penguin Readers" is a series of simplified novels, film novelizations and original titles that introduce students at all levels to the pleasures of reading in English. Originally designed for teaching English as a foreign language, the series' combination of high interest level and low reading age makes it suitable for both English-speaking teenagers with limited reading skills and students of English as a second language. Many titles in the series also provide access to the pre-20th century literature strands of the National Curriculum English Orders. "Penguin Readers" are graded at seven levels of difficulty, from "Easystarts" with a 200-word vocabulary, to Level 6 (Advanced) with a 3000-word vocabulary. In addition, titles fall into one of three sub-categories: "Contemporary", "Classics" or "Originals". At the end of each book there is a section of enjoyable exercises focusing on vocabulary building, comprehension, discussion and writing.
Some titles in the series are available with an accompanying audio cassette, or in a book and cassette pack. Additionally, selected titles have free accompanying "Penguin Readers Factsheets" which provide stimulating exercise material for students, as well as suggestions for teachers on how to exploit the Readers in class.
ISBN10

0440214947

ISBN13

9780440214946

Publish Date

2 January 1993

(first published 8 March 1991)

Publish Status

Out of Stock

Out of Print

18 October 2003

Publish Country

US

Publisher

Bantam Doubleday Dell Publishing Group Inc

Imprint

Bantam USA
Format

Paperback

Pages

263

Language

English