Series:
Hostage of Empire
3 primary works Complete
Book 1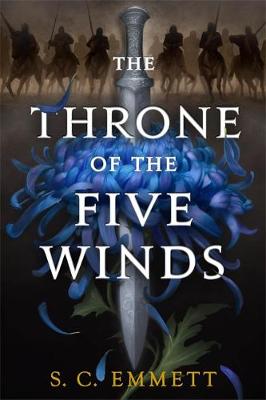 Published 15 October 2019
Two queens, two concubines, six princes. 
Innumerable secret agendas.
A single hidden blade.

The imperial palace -- full of ambitious royals, sly gossip and unforeseen perils -- is perhaps the most dangerous place in the Empire of Zhaon. Komor Yala, lady-in-waiting to the princess of the vanquished kingdom of Khir, has only her wits and her hidden blade to protect herself and her charge, who was sacrificed in marriage to the enemy as a hostage for her conquered people's good behaviour, to secure a tenuous peace.

But the Emperor is ageing and the Khir princess and her lady-in-waiting soon find themselves pawns in the six princes' deadly schemes for the throne -- and a single spark could ignite fresh rebellion in Khir.

Then, the Emperor falls ill -- and a far bloodier game begins...

The Throne of the Five Winds is the first instalment of the Hostage of Empire series, an intricate and ruthless East Asia-inspired epic fantasy trilogy perfect for fans of George R. R. Martin, Ken Liu, Kate Elliott, and K. Arsenault Rivera.
---
Book 2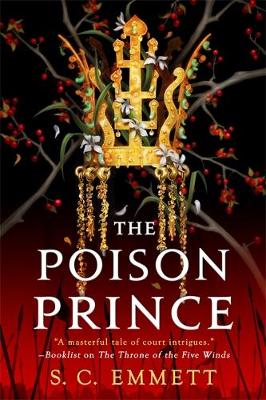 Published 24 November 2020
The lady-in-waiting to the princess of a conquered kingdom must navigate a treacherous imperial court, in the second book in a medieval East Asia-inspired epic fantasy trilogy.

The crown princess has been assassinated, reigniting tensions between her native Khir and the great Zhaon empire. Now her lady-in-waiting, Komor Yala, is alone in a foreign court, a pawn for imperial schemes. To survive and avenge her princess, Yala will have to rely on unlikely allies-the sly Third Prince and the war-hardened general who sacked her homeland.

But as the Emperor lies upon his deathbed, the palace is more dangerous than ever before-for there are six princes, and only one throne.
---
Book 3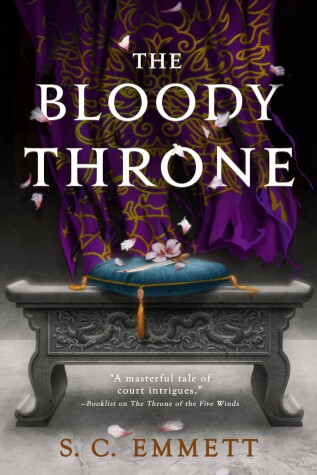 "Wildly romantic, suspenseful, and filled with harrowing plot twists..." —Booklist
The great Zhaon empire is in turmoil. The emperor is dead, and the crown prince has fallen to hidden schemes, leaving his most dangerous brother to assume the throne. The imperial court is seething, and whispers of war grow to shouts.

The once-vanquished kingdom of Khir marches again to regain their honor, the savage Tabrak raid the borders after ravaging the South, and assassins lurk in the shadows seeking imperial favor.

Komor Yala, her own position uncertain, finds shelter in marriage to the cunning Third Prince. But there is little safety in Zhaon. Death and destruction mount as a blood-drenched summer ends. The winner will claim an empire-if it is not turned to smoking ruins first.

The wheel of destiny is turning, and all will be caught under its weight...

Praise for the Hostage of Empire series:

"Intricate, elegant and sharp as a blade?sweeping political fantasy at its finest." —Tasha Suri, author of The Jasmine Throne

"With a deliberate pace and fine attention to details of dress and custom, Emmett weaves a masterful tale of court intrigues." —Booklist (starred review)

Hostage of Empire
The Throne of the Five Winds
The Poison Prince
The Bloody Throne
---