Series:
Blood & Fire
2 primary works
Book 1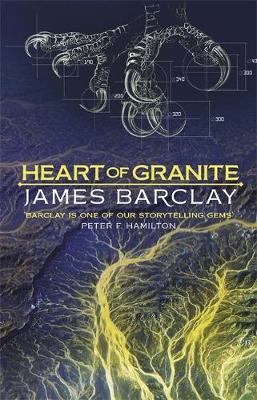 The world has become a battleground in a war which no side is winning. But for those determined to retain power, the prolonged stalemate cannot be tolerated so desperate measures must be taken.
Max Halloran has no idea. He's living the brief and glorious life of a hunter-killer pilot. He's an ace in the air, on his way up through the ranks, in love, and with his family's every need provided for in thanks for his service, Max has everything . . .
. . . right up until he hears something he shouldn't have, and refuses to let it go. Suddenly he's risking his life and the lives of all those he cares about for a secret which could expose corruption at the highest levels, and change the course of the war.
One man, one brief conversation . . . a whole world of trouble . . .
'Barclay is one of our story-telling gems; he's given us a hard-biotech future set in an all-too believable worn out world, where exotic part-alien creatures have replaced military hardware. Intense action scenes with dogfighting dragons flown by elegantly flawed pilots, and manipulated by devious politicians meant I read this in one sitting. And best of all is the Heart Of Granite itself, an astonishing battle behemoth that would make Godzilla run away with his tail between his legs' Peter F. Hamilton
---
Book 2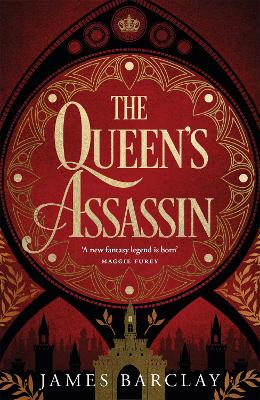 Naida is living a lie.

A peerless battlefield surgeon. A talisman for the army. A symbol of hope in an impossible, grinding war.

A fraud.

Society, led by the queen, has long held that the Esselrode people and their abilities are inherently, irredeemably evil, a truth which Naida has been brought up to believe. But as one of them, feeling compelled to use her powers again and again to heal those on the brink of death, it's hard to accept. It's even harder to live a lie, conflicted about her hidden identity, when the truth could save lives.

Taken from the battlefield where she thrives to a court where her life hangs ever more precariously in the balance, Naida is about to learn that there are even greater secrets, and conspiracies, afoot . . . and that her dangerous truth could change the course of a nation . . .

James Barclay is back with a brand-new standalone adventure which will tug on your heartstrings and keep you glued to your seat. James is truly a fantasy great, and this new novel will satisfy all fans of the genre.
---