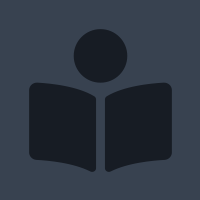 *Thank you to NetGalley and the publisher for this arc*

This story follows Laurel Early who decides to drop out of college and move back home. Home as it turns out is haunted. And her and her three friends gotta figure out what the hell is happening.

Now I will say this is set in a small southern town. So the kids all grew up tending the Tabasco fields and Laurel Early enjoys being a taxidermist in her free time. But because of this setting I say it's a little hard to classify the book- I think this book is more YA Horror than it is fantasy.

There is some magic but it's just a little. And it's really loosely explained.

I think the only thing I was disappointed in is that we do get a pretty interesting character who sees visions, etc. and I felt like we didn't get enough of her!!

There is of course lots of teenage angst, lots of "I don't want to stay in this small town" versus "the world outside the small town is scary you should stay" arguments.

Overall though - this book is creepy. Some of the decisions they make don't always make sense. And I wish the magic was maybe more fleshed out.

It is though refreshingly different! I feel like you don't see too many books in the YA genre like this (or at least I haven't come upon them yet). It's got a toned down Stephen King feel to it.