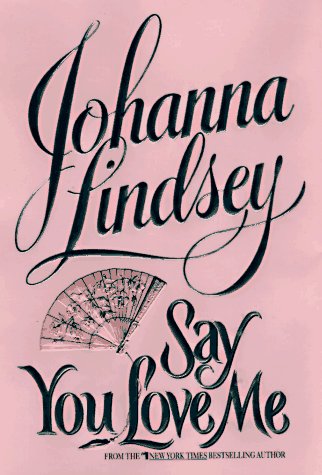 Bookhype may earn a small commission from qualifying purchases. Full disclosure.
Kelsey Langton has been left penniless by her parents' death, and as the sole provider for her younger sister, Jean, she needs to find them both a home and a future. There seems to be only one way to ensure Jean's well-being, and that is by sacrificing her own - Kelsey decides that she must sell herself to the highest bidder. With fear and trepidation she enters the House of Eros, resigned to become the plaything of some well-heeled gentleman. The man to win her is Lord Derek Malory, a dashing rakehell from a family of harming London rakes. Enchanted by the stunning, dark-haired girl with flashing bright eyes, he purchases her for his mistress, sweeping Kelsey into a world of astonishing family secrets, perilous rivalries and unconventional loyalties.

But Lord Derek is unaware of the true worth of the prize he has so frivolously acquired - never dreaming that his proud, spirited mistress is a highborn lady blessed with grace, wit and intelligence as well as beauty. And he certainly never expected that he would fall in love with her.
ISBN10

0688142877

ISBN13

9780688142872

Publish Date

4 November 1996

(first published 1 November 1996)

Publish Status

Active

Publish Country

US

Imprint

Avon Books
Format

Hardcover

Pages

343

Language

English
Reviews
This story made me feel very...passionate

Allow me to preface this by saying that historical romance is not my normal genre of books. I tend more towards fantasy, urban fantasy, YA, suspense, mystery, and horror than I do historical romance, although I do enjoy a good romance or romantic suspense novel every now and again.

That being said, when I do read historical romance novels, I rarely, if ever, read Johanna Lindsey's work. The reason for this is that I have picked up one or two that read almost like a grade school reading primer and it just drove me nuts to attempt to read those books. However, Say You Love Me is nothing like those novels and I was definitely glad of it.

The main characters, Derek Malory and Kelsey Langton are the perfect foils for each other. The manner in which they meet is a unique situation to be sure, and frankly, I was refreshed that it was not your typical boy-meets-girl-and-falls-in-love-immediately type of deal. While you do eventually come to realize that Derek loves Kelsey, it isn't obvious and that is a refreshing change from the normal.

There are subplots present in the book which make for intrigue regarding the previous books (this is the 5th in the Malory series and the first of the Malory novels I have read) and any books that came after this book. I am definitely interested in finding the other Malory novels and seeing what they have to offer.
Kelsey Langton has been convinced by the relatives that took her in that the only way to save her sister is to put herself on the auction block. Lord Derek Malory is the highest bidder for her but his motives are suspect.

It's a fun read, falls apart if you poke it in any way but otherwise fun.