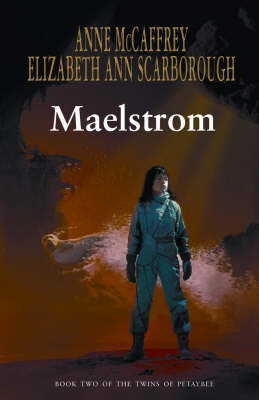 Bookhype may earn a small commission from qualifying purchases. Full disclosure.
The Shongili twins, Ronan and Murel, accompany their friend Marmie on her luxury space craft Piaf to rescue their friend Ke-ola's family from an uninhabitable planet. They arrive to find the planet in the midst of a terrible meteor storm and when they go down to the surface find that the survivors have taken refuge under ground. Ronan and Murel change into seal form and find the survivors and their totem animals or aumakua, the giant turtles, or Honu, and the sharks. Back on Petaybee the twins, in their seal form, escort the Honus to their new home in the middle of the ocean. They also want to warn the otters and seals about the sharks. It is a long journey and Murel falls asleep and gets separated from the rest. She is surrounded by a pod of Orcas who, thinking she is a normal seal, try to eat her. Before they can do so she is caught up in a whirlpool caused by the volcanic activity in the area, as is Ronan, who had swum back to try to rescue her. They are rescued from the whirlpool by the mysterious deep sea otters and taken into their shielded city on the ocean floor.
While their leader, Kushtaka, is talking to them her son Jeel sees the sharks and goes to inspect them, Murel races after him but is too late and Jeel is killed. Meanwhile, Marmie and her crew are arrested on trumped up charges of kidnapping Ke-ola's family and taken to Gwinnett Incarceration Colony, along with most of the survivors they rescued. When Murel and Ronan return to their family and discover that Marmie has been arrested and the Piaf impounded they realize they need to get off the planet and go to her rescue. While staying with Kushtaka they were told that the deep sea otters were not just otters but beings from outer space who had hidden in the depths of Petaybee's oceans for years. Now that they have been discovered they plan to leave, the twins persuade Kushtaka to take them with her and to help them rescue Marmie.
ISBN10

0593056132

ISBN13

9780593056134

Publish Date

1 January 2007

(first published 1 January 2006)

Publish Status

Out of Print

Out of Print

8 December 2009

Publish Country

GB

Publisher

Random House USA Inc

Imprint

Bantam Press
Format

Hardcover

Pages

256

Language

English