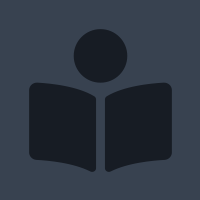 (4.5)

This book is only about 350 pages, but it reads like something around 500-600 pages. It's really something to sink your teeth into, if you've been needing something with good worldbuilding, politics, and characters.

Book content warnings:
sexual abuse
rape

The Windup Girl is a dystopian novel that takes place in futuristic Thailand. By this time, calories have become currency, many countries/kingdoms have already fallen because of it, and very few places are set up as good as the Thai Kingdom. Why? Because the Thai have their walls and secret seedbanks which provide its kingdom with the most variety of "calories" in the world (most likely).

Obviously, there are many other places/people/calorie companies who would love to take a look at those secrets. Enter our first PoV character:

Anderson Lake is a farang (foreigner?), in Thailand as a Calorie Man from the Midwest's AgriGen (a big calorie company). Under the guise of a factory owner, he's doing what he can to get closer and closer to those seedbanks.

Employed as his assistant, Hock Seng is a Chinese "yellow-card" refugee also wearing a disguise. Before his family was murdered and he fled to the Thai Kingdom, he was a respectable businessman. Now, he's trying to steal the blueprints of Anderson's spring factory springs in order to jumpstart a new business and a new life.

The Thai Kingdom has protected itself so well partially because of its reluctance to admit foreigners or foreign goods. Guarding the Kingdom from Trade are the white shirts, an almost military-like, hero-like, and pest-like (depending on who you are) force that checks whatever comes in. The leader of which . . .

is Jaidee, the Tiger of Bangkok. He sees himself as a hero, honestly, and the Trade industry as his enemy. The people love him, his comrades look up to him, and he's basically you're typical "I will save the world!" with a fist to his heart character type.

Below him in rank is Kanya, a woman who seldom smiles (and seldom emotes at all).

Which leaves us with the Windup Girl herself, Emiko. She's not a human, not a robot. She's a test-tube-born person, designed to be beautiful, made to be obedient, and illegal to exist in the Thai Kingdom. Incredibly, it's she who really brings about the action in this book.

Okay, but since I'm on the topic of characters, I do have to say that my only wish regarding them is that I wish there were more complex women. The book has these amazingly three-dimensional male protagonists: Anderson is definitely a typical white businessman, but there's also kindness in him that makes you want to root for him; Hock Seng is looked down upon in the Kingdom and is lucky to have gotten a job at all. He just wants to start a new life! But he's also pretty shady; THEN there's Jaidee who seems like the straight macho hero type, but whose dimension isn't fully realized until his PoV is taken away from him (how, I won't say).

Now here's Emiko, a piece of trash, programmed to serve, abused and violated, but hoping for more out of life. That's it. That's all there is to her. There's also Kanya, who maybe seems three dimensional because of some spoilers (

conflict of interest: she plays for two bosses

), but that wasn't a choice of hers. Everything that put her in the place she is now was forced onto her. She's even interested in girls, but it's about a 2-sentence mention. Is it representation or a copout? I'd pick the latter as someone who's also interested in girls.

In a book where the male characters are all SO developed, the women just fall flat, and that's just so disappointing. They stick out so obviously and sorely.

But the setting, the plot, nearly everything else - I'm in LOVE. It took me about the first few pages for me to fall headfirst. I love that for most of the book I don't know who I really want to root for, that there are no real "good sides". I love the writing, which completely engulfed me and transported me across the world. This place is the most well-developed political system, with so many believable variables.

As a note, I also love how Anderson is described as "the foreign devil" with eyes described as "twin watery devil pools".

So yeah, this book hooked me, and there's no way it'll leave my mind for years.