Series:
Realm Breaker
2 primary works • 3 total works
Book 1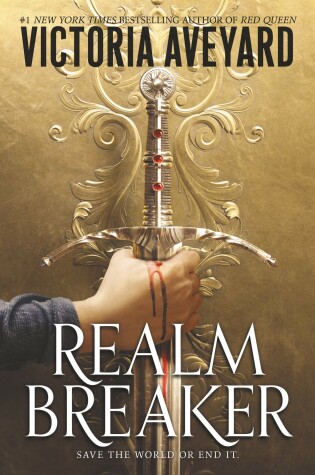 Who is left when the heroes fall?

Corayne lives at the end of the world. Year after year, she watches her pirate mother sail away to adventures she'll never share with Corayne. So when a mysterious immortal and deadly assassin appear on Corayne's doorstep telling her she is the last member of a dying bloodline, and the only one who can save the world, Corayne seizes the chance to have her own adventure.

But the world is in graver danger than they ever imagined; Corayne and her rag-tag group of allies are alone in a world that is slowly coming apart at the seams with little but their fading hope to guide them.

Now is not the age of heroes, but courage can bloom even in the darkest corners. And it just might be enough to save everything.
---
Book 2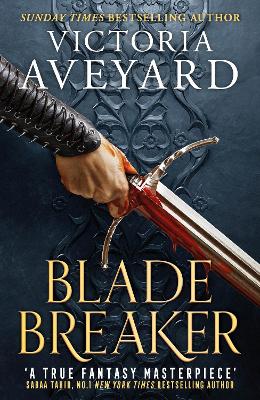 'A true fantasy masterpiece' Sabaa Tahir, #1 New York Times bestselling author
'World building to rival the likes of George R.R. Martin' GUARDIAN
SAVE THE WORLD OR END IT.
CLAIM THE SWORD OR BREAK IT.
From the #1 New York Times Bestselling author of Realm Breaker and the multi-million copy selling Red Queen series, as seen on TikTok...
_____________
A divided world must rally, an unstoppable enemy must be defeated, and the fate of the world rests on a blade's edge.
Andry, a former squire, fights for hope amid blood and chaos.

Dom, a grieving immortal, strives to fulfill a broken oath.

Sorasa, an outcast assassin, faces her past when it returns with sharpened teeth.

Valtik, an old sorceress, summons a mighty power.

And Corayne, a pirate's daughter with an ancient magic in her blood, steps closer to becoming the hero she's destined to be.

Together they must assemble an army to face Queen Erida and Taristan's wicked forces. But something deadly waits in the shadows, something that might consume the world before there's any hope for victory.

The follow-up to the instant #1 New York Times bestselling Realm Breaker features breathless action, deadly twists, and gripping magic, making it perfect for fans of Garth Nix and J. R. R. Tolkien.
_____________
Praise for Victoria Aveyard:
'Electrifying' GUARDIAN

'A fantasy fan's dream' Roseanne A. Brown, New York Times bestselling author of A Song of Wraiths and Ruin

'A new classic' Marie Lu, #1 New York Times bestselling author of Skyhunter

'A true fantasy masterpiece' Sabaa Tahir, #1 New York Times bestselling author
---
Books 1-2
---