Series:
Warrior Witch
2 primary works Complete
Book 1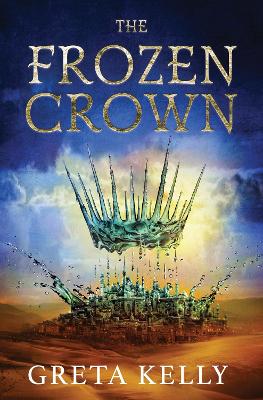 Published 12 January 2021
"Propulsive and intricate, Greta Kelly has constructed a world of twisting politics and thrilling magic following a heroine who is both clever and uncompromising, but ultimately, has heart. A stellar read that I thoroughly enjoyed." -- Emily Duncan, New York Times bestselling author of Wicked Saints 
A princess with a powerful and dangerous secret must find a way to save her country from ruthless invaders in this exciting debut fantasy, the first novel in a thrilling duology packed with heroism, treachery, magic, and war.


Askia became heir to the Frozen Crown of Seravesh because of her devotion to her people. But her realm is facing a threat she cannot defeat by sheer will alone. The mad emperor of the Roven Empire has unleashed a horde of invading soldiers to enslave her lands. For months, her warriors have waged a valiant, stealth battle, yet they cannot stop the enemy's advancement. Running out of time, she sets sail for sun-drenched Vishir, the neighboring land to the south, to seek help from its ruler, Emperor Armaan.
A young woman raised in army camps, Askia is ill-equipped to navigate Vishir's labyrinthine political games. Her every move sinks her deeper into court intrigues which bewilder and repel her, leaving her vulnerable not only to enemies gathering at Vishir's gates, but to those behind the palace walls. 
And in this glittering court, where secrets are worth more than gold, Askia fears that one false step will expose her true nature. For Askia is a witch gifted with magical abilities—knowledge that could destroy not only her life but her people. As her adversaries draw closer, Askia is forced to make an impossible choice—and no matter what she decides, it may not be enough to prevent Seravesh's fall. 
---
Book 2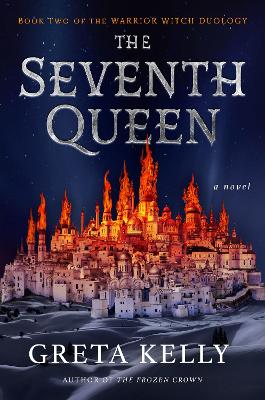 Published 2 November 2021
After the gasp-inducing cliffhanger ending of The Frozen Crown, the exciting conclusion to the epic story of Askia—a warrior, witch, and queen-to-be—as she confronts the monster that stole her throne…and is holding her prisoner to steal her magic.
"Complex worldbuilding and fascinating characters propel the intricate plot to a deeply satisfying climax. Sword-and-sorcery fans won't be able to put down this gripping tale of female solidarity and triumph." — Publishers Weekly (starred review)
The Empire of Vishir has lost its ruler, and the fight to save Seravesh from the Roven Empire is looking bleak. Moreover, Askia has been captured by power-hungry Emperor Radovan, who plans on making her his wife simply so he can take her magic as his own, killing her in the process. Aware of his ex-wives' fates, Askia must find a means of avoiding this doom, not only for the sake of Seravesh, but now for Vishir as well. She must put both nations first and remember Ozura's advice: you must play the game in order to survive. Askia was born a soldier, but now it's time to become a spy.
But it's hard to play a game where the only person who knows the rules wants to kill her.
And time is a factor. The jewel Radovan has put around her neck will pull her power from her in thirty days. Worse, Vishir might not even have that long, as the two heirs to the throne are on the verge of civil war. Without any hope for help from the south, without any access to her magic, alone in a hostile land, Askia is no closer to freeing her people than she was when she fled to Vishir. In the clutches of a madman, the only thing she's close to is death.
Yet she'd trade her life for a chance to save Seravesh. The problem: she may not have that choice. 
---