Series:
House of Dragons
2 primary works Complete
Book 1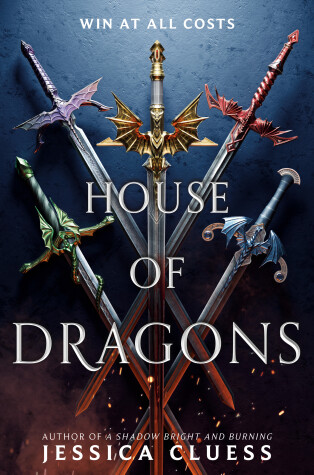 Five royal houses will hear the call to compete in the Trial for the dragon throne. A liar, a soldier, a servant, a thief, and a murderer will answer it. Who will win? Three Dark Crowns meets The Breakfast Club with DRAGONS.

When the Emperor dies, the five royal houses of Etrusia attend the Call, where one of their own will be selected to compete for the throne. It is always the oldest child, the one who has been preparing for years to compete in the Trial. But this year is different. This year these five outcasts will answer the call...

THE LIAR: Emilia must hide her dark magic or be put to death.

THE SOLDIER: Lucian is a warrior who has sworn to never lift a sword again.

THE SERVANT: Vespir is a dragon trainer whose skills alone will keep her in the game.

THE THIEF: Ajax knows that nothing is free--he must take what he wants.

THE MURDERER: Hyperia was born to rule and will stop at nothing to take her throne.
---
Book 2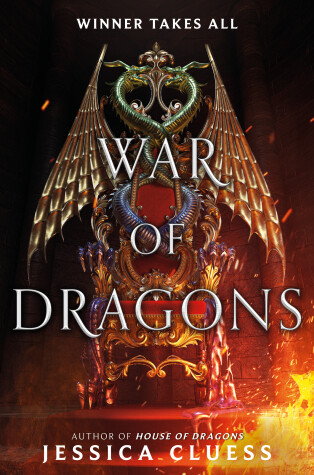 The dragon throne is a heavy burden. The empire is fractured, and an ancient horror looms. Once again, five outcasts will hear the call to battle. But are they ready for war? The stunning sequel to House of Dragons, this is Three Dark Crowns meets The Breakfast Club.

The Emperor's Trial is over. The dragon throne has been claimed--yet there is no peace to be had. For the first time in history, it is not one emperor who has taken power, but four. Although the young rulers seek to build a better world, there are many who oppose them. Tradition is broken, and so is Etrusia.

And while the empire crumbles, something dark awakens. Something that has waited centuries to unleash true calamity upon the world. Something only the emperors of Etrusia can hope to stop.

Once again, the outcasts will be challenged, but now they face a threat unlike any the world has ever seen. Because a Trial is one thing. War is something else entirely.
---