Series:
Return to Sanctuary
1 primary work • 2 total works
Book 1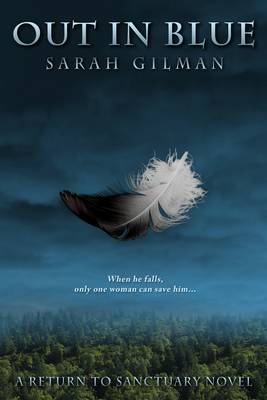 In a violent world where fallen archangels are hunted for their valuable plumage, Wren knows one thing for certain: the human woman who saved him from a poacher attack will die if she stays with him. The demon responsible for his parents' gruesome deaths two decades ago pines for the chance to rip apart any woman who stands under Wren's wing. Wren doesn't expect Ginger to stay by his side once she discovers his ability to drain life with a mere touch, yet she lingers. When an unusual talent of her own reveals the location of Wren's father, Wren's isolated world implodes. With the help of the demon protectors he's sworn never to trust again, Wren risks everything to rescue his father, confront the demon who stalks his and Ginger's every step, and claim his eternity with the most courageous woman he's ever known.
--- Kidnapped by humans as a child, raised in a research facility, and taught to believe all demons and fallen archangels are insidious and violent, Jett wants nothing to do with his own kind. But when a friendship with the archangel Raphael shatters Jett's reality, he's caught between two worlds, lingering on the fringes of Sanctuary. Lexine is fighting internal demons of her own: prophetic dreams that foretell she'll mate with a poacher. All the recent vision entails, though, is a tattoo, an exact replica that Jett unsuccessfully tried to scrape from his skin. In order to save life, as they know it, in Santuary, Lexine needs to overcome her fear of the future, and Jett must realize that he's worthy of love.
---