Series:
The Songs of the Drowned
3 primary works Complete
Book 1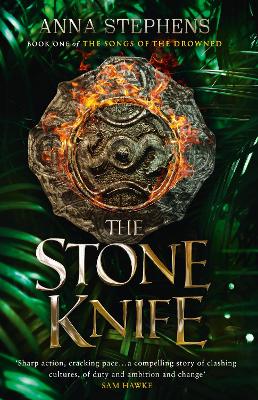 Published 26 November 2020
A fantasy epic of freedom and empire, gods and monsters, love, loyalty, honour, and betrayal, from the acclaimed author of GODBLIND.
For generations, the forests of Ixachipan have echoed with the clash of weapons, as nation after nation has fallen to the Empire of Songs – and to the unending, magical music that binds its people together. Now, only two free tribes remain.
The Empire is not their only enemy. Monstrous, scaled predators lurk in rivers and streams, with a deadly music of their own.
As battle looms, fighters on both sides must decide how far they will go for their beliefs and for the ones they love – a veteran general seeks peace through war, a warrior and a shaman set out to understand their enemies, and an ambitious noble tries to bend ancient magic to her will.
---
Book 2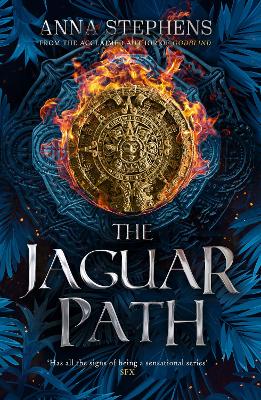 Published 16 February 2023
The highly anticipated next instalment in the new epic fantasy trilogy from the acclaimed author of GODBLIND
The Empire of Songs reigns supreme.
Across all the lands of Ixachipan, its hypnotic, magical music sounds. Those who battled against the Empire have been enslaved and dispersed, taken far from their friends and their homes.
In the Singing City, Xessa must fight for the entertainment of her captors. Lilla and thousands of warriors are trained to serve as weapons for their enemies. And Tayan is trapped at the heart of the Empire's power and magic, where the ruthless Enet's ambition is ever growing.
Each of them harbours a secret hope, waiting for a chance to strike at the Empire from within.
But first they must overcome their own desires. Power can seduce as well as crush. And, in exchange for their loyalty, the Empire promises much.
---
Book 3 Published 7 December 2023
Ixachipan is in flames.
Rebellion rages in every land and across every hill as the Empire of Songs battles to maintain control, but nowhere more fiercely than in the Singing City itself. In the great pyramid at its heart, Shadow Tayan faces the awful consequences of his actions, and their seductive possibilities.
In the city streets, Xessa and Lilla lead their warriors in increasingly desperate battles, their unity riven by betrayal and deception, while far to the north, Whisper Ilandeh discovers the freedom – and obligation – in making her own choices.
But war is fickle, and so are people. Sometimes, the only peace possible is that bought with blood and lies.
And when vengeance sings, the choices made will determine whether the flames of war are fanned – or drowned.
---