Series:
Classic Fiction
3 total works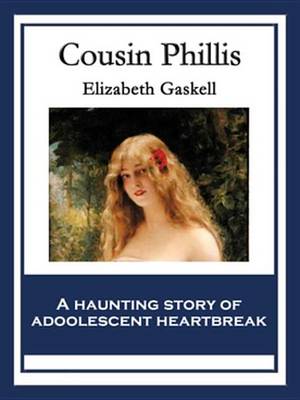 Purchase one of 1st World Library's Classic Books and help support our free internet library of downloadable eBooks. Visit us online at www.1stWorldLibrary.ORG - - It is a great thing for a lad when he is first turned into the independence of lodgings. I do not think I ever was so satisfied and proud in my life as when, at seventeen, I sate down in a little three-cornered room above a pastry-cook's shop in the county town of Eltham. My father had left me that afternoon, after delivering himself of a few plain precepts, strongly expressed, for my guidance in the new course of life on which I was entering. I was to be a clerk under the engineer who had undertaken to make the little branch line from Eltham to Hornby. My father had got me this situation, which was in a position rather above his own in life; or perhaps I should say, above the station in which he was born and bred; for he was raising himself every year in men's consideration and respect. He was a mechanic by trade, but he had some inventive genius, and a great deal of perseverance, and had devised several valuable improvements in railway machinery. He did not do this for profit, though, as was reasonable, what came in the natural course of things was acceptable; he worked out his ideas, because, as he said, 'until he could put them into shape, they plagued him by night and by day.' But this is enough about my dear father; it is a good thing for a country where there are many like him. He was a sturdy Independent by descent and conviction; and this it was, I believe, which made him place me in the lodgings at the pastry-cook's.
---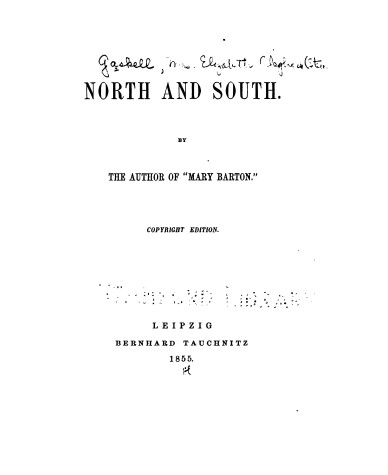 Published 2 September 1854
When Margaret is compelled to leave her beloved Hampshire home and move North, she is brought face to face with the realities of urban life and her social conscience awakens. Her relationship with mill-owner John Thornton combines passionate attraction with fierce opposition.
---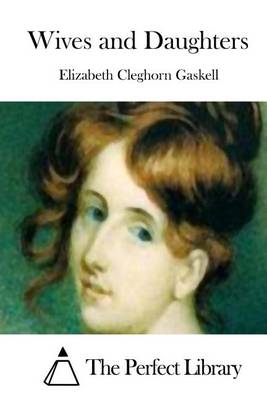 Set in English society before the 1832 Reform Bill, "Wives and Daughters" centres on the story of youthful Molly Gibson, brought up from childhood by her father. When he remarries a new stepsister, Cynthia, enters Molly's quiet life. Loveable but worldly and troubling, Cynthia's arrival alters Molly's daily life. The narrative traces the development of the two girls into womanhood within the gossiping and watchful society of Hollingford. "Wives and Daughters" is far more than a nostalgic evocation of village life; it offers an ironic critique of mid-Victorian society.
---