Series:
King of Scars Duology
2 primary works Complete
Book 1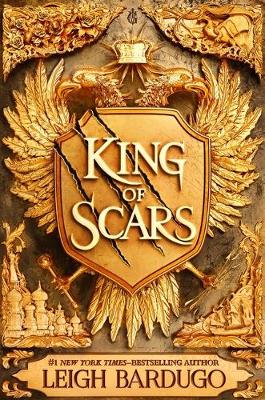 Published 29 January 2019
The perfect gift for Leigh Bardugo fans, with a beautiful foiled cover. The much-anticipated first book in a brand-new duology by New York Times bestselling author, Leigh Bardugo.

Face your demons . . . or feed them.

Nikolai Lantsov has always had a gift for the impossible. No one knows what he endured in his country's bloody civil war - and he intends to keep it that way. Now, as enemies gather at his weakened borders, the young king must find a way to refill Ravka's coffers, forge new alliances, and stop a rising threat to the once-great Grisha Army.

Yet with every day a dark magic within him grows stronger, threatening to destroy all he has built. With the help of a young monk and a legendary Grisha Squaller, Nikolai will journey to the places in Ravka where the deepest magic survives to vanquish the terrible legacy inside him. He will risk everything to save his country and himself. But some secrets aren't meant to stay buried--and some wounds aren't meant to heal.
---
Book 2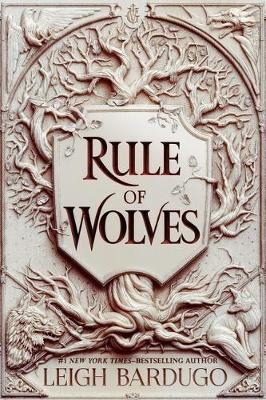 The wolves are circling and a young king will face his greatest challenge in the explosive finale of the instant #1 New York Times-bestselling King of Scars Duology. The Grishaverse will be coming to Netflix soon with Shadow and Bone, an original series!

The Demon King. As Fjerda's massive army prepares to invade, Nikolai Lantsov will summon every bit of his ingenuity and charm - and even the monster within - to win this fight. But a dark threat looms that cannot be defeated by a young king's gift for the impossible.

The Stormwitch. Zoya Nazyalensky has lost too much to war. She saw her mentor die and her worst enemy resurrected, and she refuses to bury another friend. Now duty demands she embrace her powers to become the weapon her country needs. No matter the cost.

The Queen of Mourning. Deep undercover, Nina Zenik risks discovery and death as she wages war on Fjerda from inside its capital. But her desire for revenge may cost her country its chance at freedom and Nina the chance to heal her grieving heart.

King. General. Spy. Together they must find a way to forge a future in the darkness. Or watch a nation fall.



Read all the books in the Grishaverse!

The Shadow and Bone Trilogy
(previously published as The Grisha Trilogy)
Shadow and Bone
Siege and Storm
Ruin and Rising

The Six of Crows Duology
Six of Crows
Crooked Kingdom

The King of Scars Duology
King of Scars
Rule of Wolves

The Language of Thorns

The Lives of Saints

Praise for the Grishaverse

"A master of fantasy." -The Huffington Post
"Utterly, extremely bewitching." -The Guardian
"The best magic universe since Harry Potter." -Bustle
"This is what fantasy is for." -The New York Times Book Review
"[A] world that feels real enough to have its own passport stamp." -NPR
"The darker it gets for the good guys, the better." -Entertainment Weekly
"Sultry, sweeping and picturesque. . . . Impossible to put down." -USA Today
"There's a level of emotional and historical sophistication within Bardugo's original epic fantasy that sets it apart." -Vanity Fair
"Unlike anything I've ever read." -Veronica Roth, bestselling author of Divergent
"Bardugo crafts a first-rate adventure, a poignant romance, and an intriguing mystery!" -Rick Riordan, bestselling author of the Percy Jackson series
---