Series:
Burningblade and Silvereye
3 primary works Complete
Book 1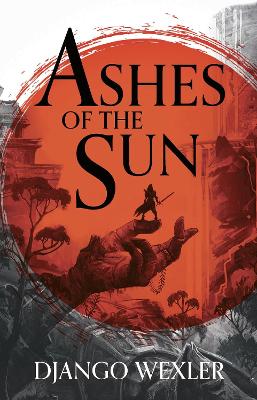 'Ashes of the Sun is fantasy at its finest' Nicholas Eames, author of Kings of the Wyld

Four hundred years ago, a cataclysmic war cracked the world open. Amid the ashes, the Dawn Republic now stands guard over lands littered with eldritch relics and cursed by plaguespawn outbreaks. But a new conflict is looming and brother and sister Gyre and Maya have found themselves on opposite sides of it.

At the age of five, Maya was taken by the Twilight Order and trained to be a centarch, wielding forbidden arcana to enforce the Dawn Republic's rule. On that day, her brother, Gyre, swore to destroy the Order that stole his sister... whatever the cost.

Twelve years later, brother and sister are two very different people: she is the Twilight Order's brightest prodigy; he is a thief, bandit and revolutionary. Together, the siblings will discover that not even ties of blood will keep them from splitting the world in two.
Praise for Ashes of the Sun:
'Wexler's best work yet... Ashes of the Sun has scale and pace, and tension and batshit cool scenery, and I enjoyed it a hell of a lot' Tor.com

'A fast-paced and highly entertaining ride through a compelling and original world' Anthony Ryan

'Wexler is a master of high fantasy' S.M. Stirling

'A perfect page turner and a phenomenal start to a new series' Peter Clines
---
Book 2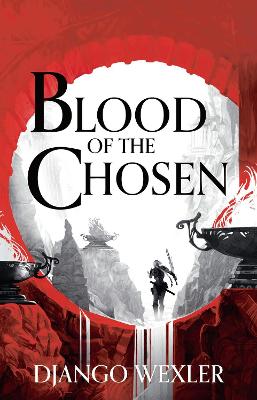 For centuries, the Dawn Republic has ruled over the land unopposed. No more.
Deep below the Gap, Gyre Silvereye discovered a city, hidden far from human eyes. There, the ghouls have dwelt for four hundred years in hibernation, awaiting the moment to wreak their vengeance on the Dawn Republic.

With their help, Gyre can finally see a way to overthrow the all-powerful Twilight Order. But the ghouls do not give their trust easily, and Gyre will need to secure the alliance of the human rebels to the south if they are to even stand a chance. And uniting the two won't be simple.

His sister Maya still fights for the Order. But after recent events, she is no longer certain where her loyalties lie. Chasing the origins of a mysterious artefact to a long-lost library, she just might find the truth – whether she is ready for it or not.
Reviews for Ashes of the Sun:
'Ashes of the Sun has it all, and comes with the higher than highly recommended tag' LoveReading

'A high-octane, dystopian fantasy thrill-ride' Grimdark Magazine

'Immersive and wondrous' SFFWorld

'Gorgeous writing, powerfully drawn characters, and an exciting storyline!' K.D. Edwards

'Exciting. Immersive. Epic' Peter Clines
---
Book 3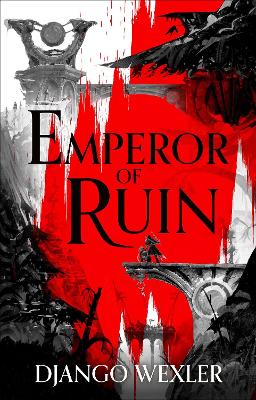 Published 28 February 2023
In the final book of Django Wexler's brilliantly imagined epic fantasy trilogy about two siblings divided by magic and revolution, Gyre and Maya must finally join forces and rally the people to take down the Twilight Order once and for all.

The last surviving Chosen, Ashok, has finally risen up and taken control of The Twilight Order. He promises equality and prosperity, but Gyre and Maya know the truth. Only death follows in Ashok's wake.

To take him down, Gyre will have to unite old allies – from all across The Splinter Kingdoms and the depths of Deepfire. And Maya will have to seek out a legendary weapon hidden in the mountains that could turn the tide in their battle for freedom...
---