Series:
Caraval
3 primary works Complete
Book 1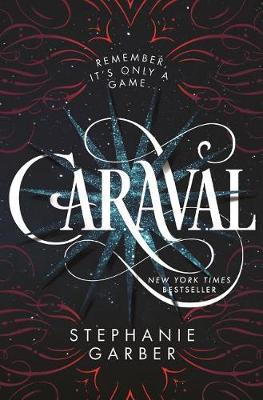 Published 6 December 2016
Welcome to Caraval, where nothing is quite what it seems...
'If you ever wondered how it would feel to step into a dream, here's your ticket' - Stacey Lee

Scarlett has never left the tiny isle of Trisda, pining from afar for the wonder of Caraval, a once-a-year week-long performance where the audience participates in the show.
Caraval is Magic. Mystery. Adventure. And for Scarlett and her beloved sister Tella it represents freedom and an escape from their ruthless, abusive father.
When the sisters' long-awaited invitations to Caraval finally arrive, it seems their dreams have come true. But no sooner have they arrived than Tella vanishes, kidnapped by the show's mastermind organiser, Legend.
Scarlett has been told that everything that happens during Caraval is only an elaborate performance. But nonetheless she quickly becomes enmeshed in a dangerous game of love, magic and heartbreak. And real or not, she must find Tella before the game is over, and her sister disappears forever.
A mesmerising, magical and stunningly imaginative debut novel for anyone who loved The Night Circus.
---
Book 2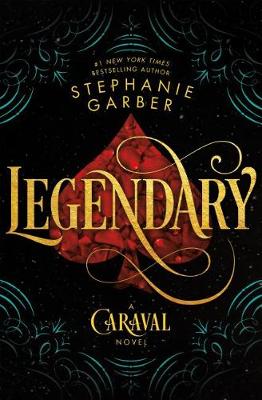 Having made a deal with a criminal to save her sister Scarlett from a disastrous arranged marriage, Tella must win Caraval and uncover Legend's identity, or risk losing everything, including her life.

Swept up in the magical world of Caraval, Donatella Dragna has finally escaped her father and saved her sister Scarlett from a disastrous arranged marriage. But Tella isn't yet free. She made a desperate bargain with a mysterious criminal, and what Tella owes him no one has ever been able to deliver: Caraval Master Legend's true name. To win Caraval, Tella throws herself into the legendary competition once more-- and into the path of the murderous heir to the throne, a doomed love story, and a web of secrets... including her sister's. If Tella can't deliver Legend's name, she'll lose everything-- maybe even her life.
---
Book 3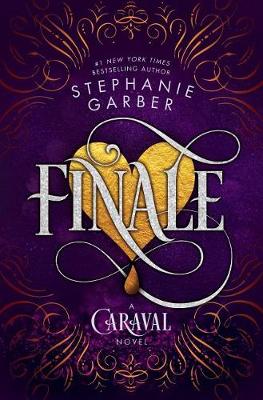 All games must come to an end...

Sunday Times bestselling author Stephanie Garber takes us once again to the magical world of Caraval, where Scarlett and Tella Dragna must fight for their happy endings after a tragedy sends Tella on a treacherous path for revenge. . .

Caraval is over, but perhaps the greatest game of all has begun - with lives, empires, and hearts all at stake. There are no spectators this time: only those who will win, and those who will lose everything. Welcome, welcome to the Caraval's Finale. All games must come to an end...

Praise for the series:

'Extravagantly imaginative and enchanting . . . Pure magic and escapism' Cecelia Ahern

'Enchanting . . . [I] never wanted to come out' Sabaa Tahir

'Immersive and engaging . . . destined to capture imaginations' Kirkus

'An enchanting carnival of dreams and nightmares . . . beautifully and vividly written' SciFi Now

(P)2019 Macmillan Audio
---