Series:
Dragons of Terra
3 primary works Complete
Book 1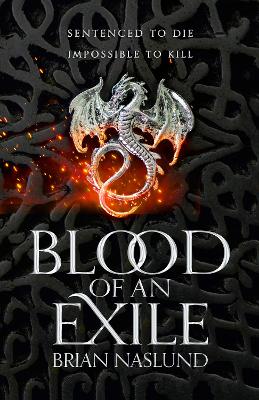 The first book in the Dragons of Terra series, Blood of an Exile features a life-changing mission for a death-defying adventurer . . . Welcome to Brian Naslund's spectacular, action-packed fantasy debut.

Sentenced to die. Impossible to kill.

Bershad was supposed to die. When he was caught attempting to assassinate a fellow noble, he was given the harshest sentence: a command to slay dragons, so his death might serve the kingdom. Yet for some reason he never lost a fight and is now the most successful dragon-slayer in history. However, as a doomed man Bershad is still shunned by his peers and his countrymen. But that could all change.

The king who sentenced Bershad has just given him a way out: kill a foreign monarch and walk free forever. His problem is that Bershad couldn't care less about the fates of kingdoms – until the dragon-slayer discovers he could save an innocent child in the process.

His mission might also save every creature in Terra.

'Dark and adventurous, brazenly cinematic . . . sure to win over dragon-loads of fantasy fans'
Sebastien de Castell

'Fans of Joe Abercrombie's First Law or Michael Sullivan's Riyria Revelations will love Brian Naslund's debut'
Django Wexler
---
Book 2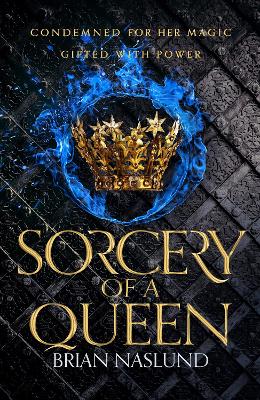 Dragon-slayers don't expect to survive to retirement age, but Bershad has unexpectedly thrived. Yet this very notoriety may be his downfall. If you liked the Witcher, you'll love this.

Change is coming - but will they survive the storm?

The dragonslayer Bershad and Queen Ashlyn are facing the greatest challenge of their lives.

Branded the Witch Queen and driven from her kingdom, Ashlyn flees to her mother's people. Yet she won't be beaten, resolving to master magical feats long thought impossible. But this could have unforeseen consequences. Meanwhile, Bershad has learnt why he seems invincible – and that he's living on borrowed time. However, he remains determined to help Ashlyn regain her throne.

They will face a foreign emperor, commanding an army equipped with terrifying new weaponry. This aggressor will do anything to crush Ashlyn's land, and claim its prized dragons. So to save her kingdom, both queen and dragonslayer must attempt the impossible to prevail.

'Part Game of Thrones, part super hero epic, Blood of an Exile is a cinematic fantasy whirlwind' - Sebastien de Castell

'Exciting, epic and wonderfully told, full of subtle humour and laugh laugh-out-loud lines' - Angus Watson on Blood of an Exile

Sorcery of a Queen is book two in the adventurous Dragons of Terra trilogy by Brian Naslund.
---
Book 3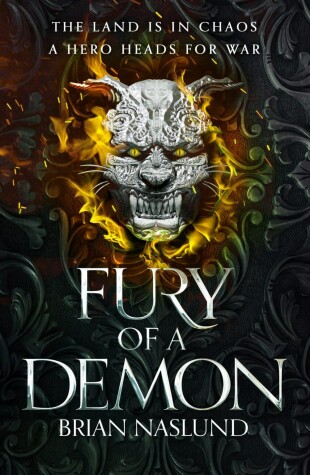 Fury of a Demon is the thrilling conclusion to the Dragons of Terra trilogy by Brian Naslund.

'Part Game of Thrones, part superhero epic . . . a cinematic fantasy whirlwind' Sebastien de Castell on Blood of an Exile

The land is in chaos as a hero heads for war.

Commanding a devastating army of skyships, Osyrus Ward has conquered most of Terra. And to finish the task, he's building a machine of unparalleled power. With it, he'd be unstoppable – and dragons would be wiped from the face of the earth.

Bershad and Ashlyn are leading a desperate rebellion, but they've been trapped within the Dainwood by Ward's relentless mercenaries. The rebels pray Ashlyn's dark magic will give them an edge, but her powers are well-known to their enemies as they draw ever nearer. Out of options, Ashlyn must embark on a dangerous mission to save her fledgling army – or be crushed by Ward's soldiers.

Bershad was once invincible in battle, but this very power may prove his undoing. Now, with every new wound, his humanity is slipping further away. Bershad seems to be Terra's last and best hope against terrifying forces. But to save the world, will he become the nightmare?

'Exciting, epic and wonderfully told, full of subtle humour and laugh-out-loud lines' Angus Watson on Blood of an Exile

Fury of a Demon follows Blood of an Exile and Sorcery of a Queen.
---