Series:
Untold Legends
2 primary works
Book 1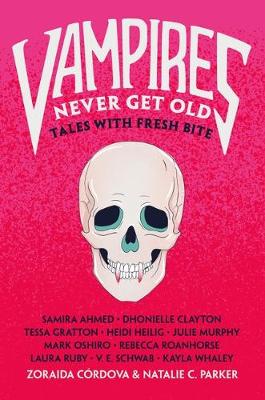 Published 22 September 2020
Eleven fresh vampire stories from young adult fiction's leading voices in this bestselling anthology!

In this delicious new collection, you'll find stories about lurking vampires of social media, rebellious vampires hungry for more than just blood, eager vampires coming out―and going out for their first kill―and other bold, breathtaking, dangerous, dreamy, eerie, iconic, powerful creatures of the night.

Welcome to the evolution of the vampire―and a revolution on the page.

Vampires Never Get Old includes stories by authors both bestselling and acclaimed, including Samira Ahmed, Dhonielle Clayton, Zoraida Córdova and Natalie C. Parker, Tessa Gratton, Heidi Heilig, Julie Murphy, Mark Oshiro, Rebecca Roanhorse, Laura Ruby, Victoria "V. E." Schwab, and Kayla Whaley.
---
Book 2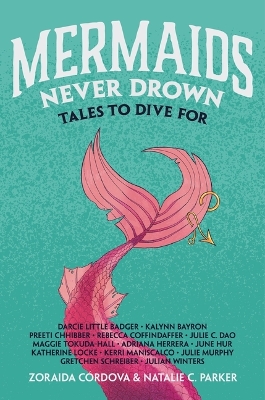 Published 26 September 2023
14 Young Adult short stories from bestselling and award-winning authors make a splash in Mermaids Never Drown - the second collection in the Untold Legends series edited by Zoraida Córdova and Natalie C. Parker - exploring mermaids like we've never seen them before!

A Vietnamese mermaid caught between two worlds. A siren who falls for Poseidon's son. A boy secretly pining for the merboy who saved him years ago. A storm that brings humans and mermaids together. Generations of family secrets and pain.

Find all these stories and more in this gripping new collection that will reel you in from the very first page! Welcome to an ocean of hurt, fear, confusion, rage, hope, humor, discovery, and love in its many forms.

Edited by Zoraida Córdova and Natalie C. Parker, Mermaids Never Drown features beloved authors like Darcie Little Badger, Kalynn Bayron, Preeti Chhibber, Rebecca Coffindaffer, Julie C. Dao, Maggie Tokuda-Hall, Adriana Herrera, June Hur, Katherine Locke, Kerri Maniscalco, Julie Murphy, Gretchen Schreiber, and Julian Winters.
---