Series:
Jodi Luna
2 primary works
Book 1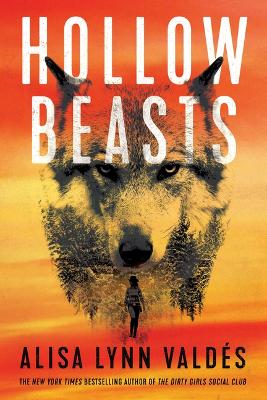 From the New York Times bestselling author of The Dirty Girls Social Club comes a wilderness thriller featuring Jodi Luna, a rookie game warden who takes on a terrorist group in rugged New Mexico.

After a long stint in academia, Jodi Luna leaves Boston for the wilds of New Mexico to start a new life as a game warden. Jodi is no stranger to the wilderness; her family has lived here for generations. Determined to protect her homeland, she nabs a poacher in her first week on the job.

But when he retaliates by stalking Jodi and her teenage daughter, a cat and mouse game leads Jodi to a white supremacist group deep in the mountains. She learns that new recruits are kidnapping women of color to prove their mettle to the organization's leader.

When the local sheriff refuses to assist, Jodi joins up with young deputy Ashley Romero. Together, they set out to take down a terrorist network that will test not just their skills as investigators but also their knowledge of the land and commitment to its people.

But will Jodi's fierce resolve to protect the voiceless put her loved ones in harm's way?
---
Book 2 New Mexico game warden Jodi Luna disrupts a murderous wilderness adventure in this thrilling second installment from Alisa Lynn Valdés, New York Times bestselling author of The Dirty Girls Social Club.

Former poetry professor Jodi Luna hasn't quite adjusted to life as a game warden. Her boss thinks she's better with animals than humans, and the man she's seeing wants a real relationship. Still reeling from her husband's death, Jodi has to admit that she keeps people at a distance.

After her new friend, wealthy actress Claudia Evans, gathers with family members in the New Mexico wilderness, Jodi gets some unsettling news—that Claudia's brother-in-law is missing. Eager to help, Jodi ventures into the wild to investigate, only to be thwarted by a blizzard that leaves the entire group stranded at a fishing lodge.

Jodi is no stranger to extreme weather, but when these reluctant adventurers start turning up mauled around the snowed-in lodge, Jodi suspects the worst: this was no bear. This was murder.

And inside the snowy confines of this rustic hideaway, everyone is fair game…

…for a killer.
---