Series:
Foul Lady Fortune
2 primary works • 3 total works Complete
Book 1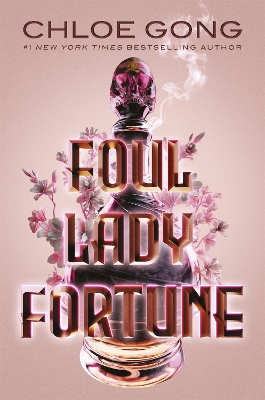 Published 27 September 2022
Assassin. Immortal. Spy.

From the #1 New York Times bestselling author of These Violent Delights comes the first book in a captivating new duology following an ill-matched pair of spies posing as a married couple to investigate a series of brutal murders in 1930s Shanghai.

It's 1931 in Shanghai, and the stage is set for a new decade of intrigue.

Four years ago, Rosalind Lang was brought back from the brink of death, but the strange experiment that saved her also stopped her from sleeping and aging - and allows her to heal from any wound. In short, Rosalind cannot die. Now, desperate for redemption for her traitorous past, she uses her abilities as an assassin for her country.

Code name: Fortune.

But when the Japanese Imperial Army begins its invasion march, Rosalind's mission pivots. A series of murders is causing unrest in Shanghai, and the Japanese are under suspicion. Rosalind's new orders are to infiltrate foreign society and identify the culprits behind the terror plot before more of her people are killed.

To reduce suspicion, she must pose as the wife of another Nationalist spy, Orion Hong. Although Rosalind finds Orion's cavalier attitude and playboy demeanour infuriating, she is willing to work with him for the greater good. But Orion has an agenda of his own, and Rosalind has secrets that she wants to keep buried. As they both attempt to unravel the conspiracy, the two spies soon find that there are deeper and more horrifying layers to this mystery than they ever imagined.

PRAISE FOR CHLOE GONG

'An electrifying, swashbuckling tale of intrigue and assassins, romance and betrayal' CASSANDRA CLARE

'Amazing, show-stopping, spectacular' XIRAN JAY ZHAO

'A dark delight' RENEE AHDIEH

'Foul Lady Fortune had my heart pounding from the first chapter' ELIZABETH LIM

'Chloe Gong has outdone herself' JOAN HE
---
Book 1.5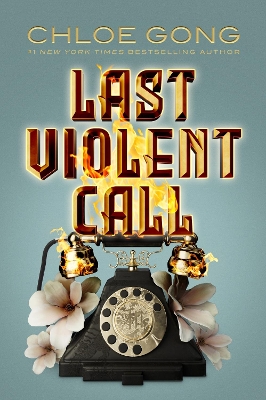 Published 28 February 2023
From #1 New York Times bestselling author Chloe Gong comes two captivating new novellas surrounding the events of Foul Lady Fortune and following a familiar cast of characters from the These Violent Delights Duet!

In A Foul Thing, Roma and Juliette have established themselves as the heads of an underground weapons ring in Zhouzhuang, making a living the way they do best while remaining anonymous in their peaceful, quiet life. But when they hear about several Russian girls showing up dead in nearby towns, they decide to investigate-and ultimately discover that this mystery is much closer to home than they ever imagined.

In This Foul Murder, Benedikt and Marshall have been summoned by Roma to find the elusive scientist, Lourens, and bring him to Zhouzhuang. Time is of the essence aboard the week-long Trans-Siberian Express, but when someone is murdered on board, Benedikt and Marshall convince the officer in charge not to stop the train so that they aren't thrown off-schedule. Instead, they pretend that they are investigators and promise they can solve the murder, but as they dig deeper, they realize that the murder might having surprising ties to their own mission . . .

PRAISE FOR CHLOE GONG

'Electrifying' Cassandra Clare

'Amazing, show-stopping, spectacular' Xiran Jay Zhao

'Brilliant' Elizabeth Lim

'Mesmerizing and mysterious' Renée Ahdieh
---
Book 2
Published 26 September 2023
The captivating sequel to Foul Lady Fortune, by the New York Times bestselling author of These Violent Delights.

Winter is drawing thick in 1932 Shanghai, as is the ever-nearing threat of invasion.

Rosalind Lang has encountered the worst possible fate for a national spy: she's been exposed. With the media storm camped outside her apartment for the infamous Lady Fortune, she's barely left her bedroom in weeks, plotting her next course of action after Orion was taken and his memories of Rosalind wiped. Though their marriage might have been a sham, his absence hurts her more than any physical wound. She won't rest until she gets him back.

I can help you get him back. Find me in Zhouzhuang. -JM.

But with her identity in the open, the task is near impossible. The only way to leave the city and rescue her beloved is the guise of a national tour: convincing her superiors that the countryside needs unity more than ever, and who better than an immortal girl to stir pride and strength into the people?

When the tour goes wrong, however, everything Rosalind once knew is thrown up in the air. Taking refuge outside Shanghai, old ghosts come into the open and adversaries turn to allies. To save Orion, they must find a cure to his mother's traitorous invention and take this chemical weapon away from impending foreign invasion - but the clock is ticking, and if Rosalind fails, it's not only Orion she loses, but her nation itself.
---