Series:
Dangerous Remedy
3 primary works Complete
Book 1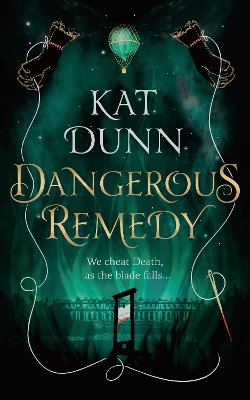 The first in a dazzling, commercial, historical adventure series set in the extravagant and deadly world of the French Revolution. A whirlwind of action, science and magic reveals, with a diverse cast of fearless heroines, a band of rebels like no other.

Camille, a revolutionary's daughter, leads a band of outcasts – a runaway girl, a deserter, an aristocrat in hiding. As the Battalion des Morts they cheat death, saving those about to meet a bloody end at the blade of Madame La Guillotine. But their latest rescue is not what she seems. The girl's no aristocrat, but her dark and disturbing powers means both the Royalists and the Revolutionaries want her. But who and what is she?

In a fast and furious story full of the glamour and excesses, intrigue and deception of these dangerous days, no one can be trusted, everyone is to be feared. As Camille learns the truth, she's forced to choose between loyalty to those she loves and the future.

Perfect for fans of Netflix's Shadow and Bone series.
---
Book 2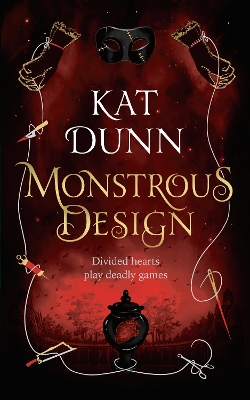 With swashbuckling, super-fast paced action and own voices queer romance, The Battalion of the Dead return in a dazzling new adventure, set amid the opulence and squalor of 18th-century London and Paris.
1794, London: where luxury and squalor rub shoulders and men of science conspire to raise the dead and make monsters.

From the glamorous excesses of the Vauxhall Pleasure Gardens to the city's seedy underbelly, Camille continues her search for Olympe de l'Aubespine – the girl born of magic and mayhem.

But with half the battalion trapped in Paris and a new enemy lying in wait in London, time is running out. Camille must decide how much she's willing to risk. To get what you want, how far is too far?

Perfect for fans of Netflix's Shadow and Bone series.
---
Book 3
The daring and dramatic conclusion to Kat Dunn's epic C18th French Revolution YA trilogy 'with lashings of lust, love, sacrifice, betrayal and horror'.

Robespierre is dead. The Reign of Terror is over. As Royalist strength grows, the Duc de L'Aubespine plots a coup that will consign the revolution to history. With Olympe in his clutches, he believes nothing can stop him. But he's reckoned without the intrepid Battalion of the Dead!

Reunited in Paris, Ada is poised for action – but if she plays her hand too soon, everything she's sacrificed to gain his trust will be lost. Meanwhile, an unlikely alliance with an old enemy might be Camille's only option to save Olympe and stop the duc in his tracks.

The glittering and macabre bals des victimes and the eerie catacombs make the perfect backdrop for the final episode of the Battalion's tale.

Reviews for Dangerous Remedy:

'Your new YA obsession. Vivid, dark, and complex – I fell under Dangerous Remedy's spell from the very first page' Kiran Millwood Hargrave, author of A Secret of Birds and Bone

'A swashbuckling thrill ride of a debut with protagonists who'll have you on the edge of your seat. This is life or death stuff!' Catherine Johnson, author of Freedom

'Heart-pounding romance, wit, trickery, danger and a uniquely brilliant kind of magic' Kesia Lupo, author of We Are Bound by Stars
---