Series:
These Feathered Flames
2 primary works Complete
Book 1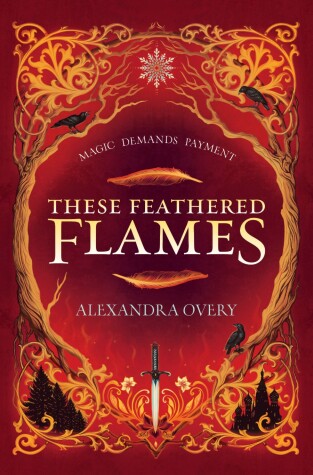 Three Dark Crowns meets Wicked Saints in this queer #ownvoices retelling of "The Firebird," a Russian folktale, by debut author Alexandra Overy.
When twin heirs are born in Tourin, their fates are decided at a young age. While Izaveta remained at court to learn the skills she'd need as the future queen, Asya was taken away to train with her aunt, the mysterious Firebird, who ensured magic remained balanced in the realm.
But before Asya's training is completed, the ancient power blooms inside her, which can mean only one thing: the queen is dead, and a new ruler must be crowned.
As the princesses come to understand everything their roles entail, they'll discover who they can trust, who they can love—and who killed their mother. 
Content Warnings:
Death of a parent
On page emotional abuse
References to physical abuse
On page death
Fantasy violence
---
Book 2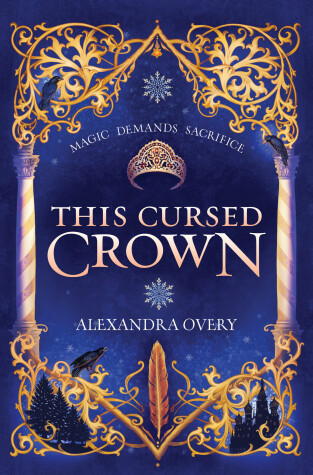 Published 8 November 2022
In the explosive sequel to These Feathered Flames, twin sisters Izaveta and Asya find themselves separated once again, but discovering a way back to each other may be their most perilous challenge yet.
Awakening to find herself trapped in a strange tower, Izaveta knows she must find her way back to the Tóurensi palace and claim the throne. But even with an unexpected ally's help, she worries she might not be able to get news of her survival to her sister and escape this frozen land.
Back at home, Asya enlists Nikov's help to prove Izaveta is still alive, even as she finds herself forced navigate the political world she always sought to avoid to save her queendom, her loved ones, and herself.
But as the sisters work independently to reunite, a dangerous force lies in wait, trying to regain power in order to overthrow the monarchy…
---