Series:
Blood Heir
3 primary works Complete
Book 1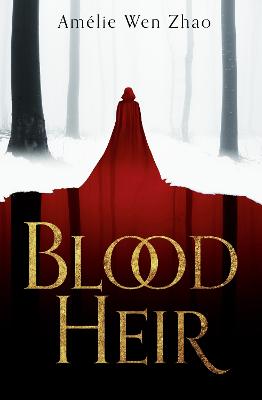 BLOOD HEIR is the first book in an epic new series about a princess hiding a dark secret and the conman she must trust to clear her name of murder.
Princess Anastacya Mikhailov of Cyrilia has lived her life in safety, hidden behind palace walls. But when she is framed for her father's brutal murder, she must leave behind everything she has ever known to find his killer and prove her innocence. And there is only one person corrupt enough to help her—Ramson Quicktongue.
A cunning, silver-tongued crime lord of the Cyrilian underworld, Ramson has his own sinister plans—though he might have met his match in Ana. Because in this story, the princess might be the most dangerous player of them all.
A YA epic with a bloody twist, BLOOD HEIR is perfect for fans of Victoria Aveyard, Sabaa Tahir, and Sarah J. Maas.
---
Book 2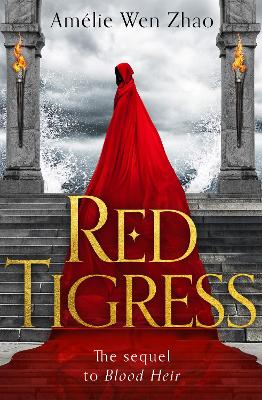 Fans of Children of Blood and Bone will love the sequel to Blood Heir. The second book in an epic fantasy series about a princess hiding a dark secret and the con man she must trust to liberate her empire from a dark reign.
Ana Mikhailov is the only surviving member of the royal family of Cyrilia. She has no army, no title, and no allies, and now she must find a way to take back the throne or risk the brutal retribution of the empress. Morganya is determined to establish a new world order on the spilled blood of non-Affinites. Ana is certain that Morganya won't stop until she kills them all.
Ana's only chance at navigating the dangerous world of her homeland means partnering with Ramson Quicktongue again. But the cunning crime lord has schemes of his own. For Ana to find an army, they must cross the Whitewaves to the impenetrable stone forts of Bregon. Only, no one can be certain what they will find there.
A dark power has risen. Will revolution bring peace – or will it only paint the streets in more blood?
---
Book 3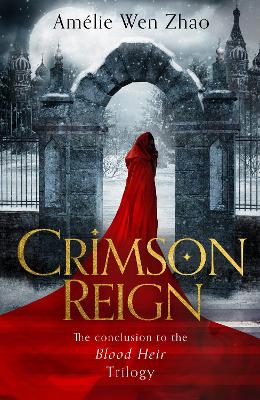 For fans of Children of Blood and Bone and Six of Crows comes the thrilling conclusion to the Blood Heir trilogy. A princess with a dark secret must ally with a con man to liberate her empire from a reign of terror in this epic fantasy reminiscent of the Anastasia story.
The Red Tigress, Ana Mikhailov, has returned to Cyrilia, but the country she once called home has fallen under a dark rule. Across the land, the Empress Morganya is tightening her grip on Affinites and non-Affinites alike.
Ana dealt a blow to the Empress when she and her allies turned back Morganya's troops, but she couldn't stop Morganya from gaining possession of a dangerous new weapon with the power to steal Affinities.
Ana's forces are scattered, and her alliance with the rebel group, the Red Cloaks, is becoming more frayed by the day. What's worse, she's lost her Affinity to blood and without it, Ana barely knows who she is anymore – or if she has the strength to defeat Morganya.
Morganya's reign of terror is close to crushing the nation Ana was born to rule. And now Ana will finally face the sinister empress, but will she survive? Will anyone? And will her Empire welcome her back to the throne, or turn her out to survive on her own.
The Affinites and Non-Affinites of Cyrilia will determine Ana's future, if Morganya doesn't kill her first.
---