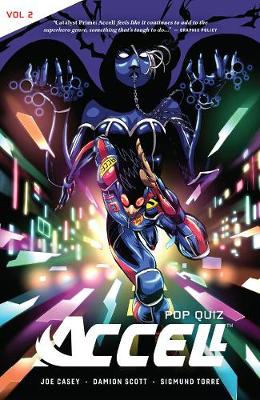 Bookhype may earn a small commission from qualifying purchases. Full disclosure.
Running faster than the speed of sound and beating
up bad guys on the weekends sounded like the high life, right?
That's what Daniel Dos Santos first thought when he put on the
costume. Now Daniel is finding out things aren't so simple. Not with an
array of colorfully costumed baddies coming out of the woodwork every other day.
Not when you have to balance paying bills, a girlfriend, a friendly ghost, and
one very upset abuela who just wants you to call, on top of said baddies. With
new faces showing up on the block offering both aid and harm, is Daniel ready
for the next set of challenges that face him?

ISBN10

1941302750

ISBN13

9781941302750

Publish Date

22 May 2018

Publish Status

Active

Publish Country

US

Imprint

Lion Forge, LLc, The
Format

Paperback

Pages

144

Language

English