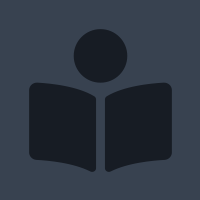 My Initial Reaction...

I had a lot of fun with Sirenz. It was the best kind of ridiculous - where Greek Gods and Goddesses meet teenage problems, love, and fashion obsession.

The Narration...

When Amanda Miller first started talking I cringed a little. I had listened to the sample before requesting Sirenz  for review and I didn't remember her sounding so high pitched. Turns out, that's just when she's playing a ditzy teenag drama queen who is ridiculously excited. And when you get that context, it REALLY worked. Her voice was varied well enough between the different characters that I could always tell who was talking. As usual for a female narrator, the male voices were only ok. I think Amanda was particularly well suited to Sirenz and I would be hesitant to listen to her narrate anything more adult or serious. Of course, maybe she was just SERIOUSLY in character.

The Characters...

Sirenz is told from the view point of Shar and Meg - each taking an alternate chapter. These girls seriously grew on me - they were funny and a bit ditzy and a lot of fun to cheer on. But they were definitely surface level characters, there wasn't anything particularly deep about either of them. That was fine for me, because that's exactly what I signed up for with Sirenz. 

Shar is your stereotypical fashion obsessed, self-involved beauty queen. She's gorgeous and has had a comfortable existence. Now she's stuck with Meg - your stereotypical shy, alternative/rock music loving, black wearing nerd - as her roommate. Two two opposites haven't gotten off to the greatest start when Shar convinces Meg to go to a special sale with her. She's hoping to make peace and make her roommate look a little bit more presentable. But disaster strikes and the get stuck together in a way that neither one saw coming. It forces each of them to grow a bit personally - Shar to learn to depend on more than her looks and Meg to have a little more confidence - and to care for each other. It's the fairly obvious story line where being forced together and to understand the other breeds friendship.

The Story...

So Sirenz is fairly obvious in terms of story and plot. You've got two teens who aren't getting along who get thrown together because of a disaster - in this case they cause a mutual crush to die and their only way to fix things is to make a deal with Hades. Well as we all know - deals with Hades are never as good as they appear. In Shar and Meg's case, they become Sirenz for their winter break with the duty of bringing in one of Hades contracts. He gives them special abilities, which turn out to be more of a hindrance than an advantage.

I had a blast watching Shar and Meg try to scheme their way to fulfilling their mission. They get into all kinds of trouble, do all kinds of stupid things, and made me laugh my butt off in the process. Some elements were eye-roll worthy --> as in, no way I'm believing that anyone went for that excuse. But, what they hey, it was good fun. And the mixing of the Greek Gods (we only saw Hades, Persephone and Demeter) and the siren abilities gave it that supernatural flare that I love so much.

Concluding Sentiments...

I had a great time with Sirenz and was very happy when the conclusion made it obvious there would be more in this series. I look forward to more fun with Shar and Meg. A great fun read!

**I received this book for free from Audiobook Jukebox in exchange for an honest review. This does not affect my opinion of the book or the content of my review.**