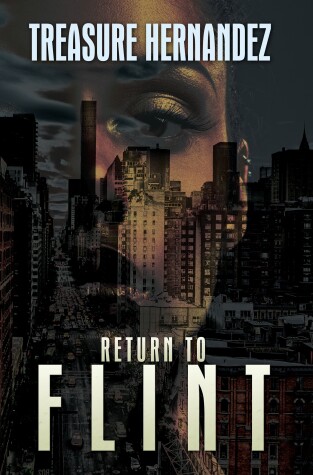 Bookhype may earn a small commission from qualifying purchases. Full disclosure.
Tiana and Cee Cee have more in common than just the city where they were raised. Both have fathers who were involved in criminal activities—fathers who have been murdered. Neither one is coping very well. Tiana wants revenge on her father's killers, but she can't face the pain of his loss, so she attempts suicide. Cee Cee, maniuplated by her scandalous mother, overdoses on antidepressants. Now Cee Cee and Tiana are patients at the William P. Rollins Psychiatric Hospital, but the treatment they receive might be worse than the problems they had on the outside.

Dr. Peter Syed uses his position at the hospital to indulge his twisted fantasies. He has repeatedly raped and abused Tiana and Cee Cee, along with Izzy, another Flint resident who was committed to the psychiatric hospital by her abusive boyfriend. Now Tiana, Cee Cee, and Izzy have had enough, and they're ready to take control of their lives again.

They blackmail Dr. Syed to get him to release them from the hospital. Each woman is set on returning to Flint to take care of unfinished business with the people who have wronged them, but first, they want to make sure Dr. Syed pays for his sins. When Dr. Syed dies in a car explosion, the women are ready to put him and the psychiatric hospital in the past.

Unfortunately, dangerous kingpin S. Gates is about to complicate things for the women. When Peter Syed died, he had his nephew in the car with him—and that child was Gates's son. Now he is hunting for the people responsible for the death of his child. Tiana, Cee Cee, and Izzy return to Flint with revenge on their minds, but what will happen when S. Gates sets his sights on them? Will anyone make it out alive?
ISBN10

1622866983

ISBN13

9781622866984

Publish Date

26 June 2018

(first published 28 March 2017)

Publish Status

Active

Publish Country

US

Imprint

Urban Books
Format

Paperback (US Mass Market)

Pages

384

Language

English