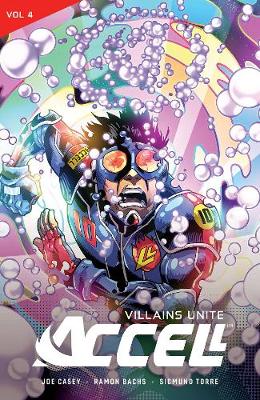 Bookhype may earn a small commission from qualifying purchases. Full disclosure.
When you're the fastest hero around, it becomes second
nature to outrun everything that tries to kill you. Mercenaries sent by your
ex's dad, extra-dimensional beings, and superpowered organized criminals just
can't keep up. However, Daniel Dos Santos is learning the hard way that not
every problem can be left in the dust. When your own body starts attacking you,
there's no avoiding it! Turns out there are unintended consequences when your
body becomes capable of supersonic speeds. Will Daniel continue to push himself
to his limits even if it means the end of life as he knows it? Or do even
superheroes have to face their own mortality?

ISBN10

1941302912

ISBN13

9781941302910

Publish Date

21 May 2019

Publish Status

Active

Publish Country

US

Imprint

Lion Forge, LLc, The
Format

Paperback

Pages

144

Language

English