Series:
Awakened Fates
2 primary works
Book 1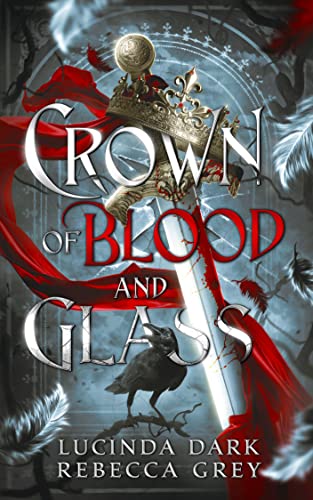 Betrayed by a friend.
Saved by an enemy.
My closest friend has lost his mind.
He killed my father.
Took over my Kingdom,
And despite the blood that now stains his hands … he claims that we're fated to be together.
My salvation comes from the most unlikely of sources.

To reclaim my throne I'll have to rely on the one man I've hated my entire life for survival.

Solomon Winett is the noble descendant of barbarian warriors and the bane of my existence. He's obnoxious, stubborn, and the only one who rescued me from a fate worse than death.

I just need to remember one thing: once the line between hatred and passion has been crossed … there is no going back.
Tropes: MF, Hate to Love, One Horse/One Bed, Forbidden Romance, Bodyguard Romance, Fugitive Princess, Soulmates, Goddess Reincarnation.
---
Book 2 Published 3 November 2023
Born a royal heir.
Fallen from grace.
Born as the daughter of the Saintess Queen, now my hands are soaked in blood.
I am a killer.
I am Awakened.
I am a Queen without a throne.
Against the wishes of my escort guard, Solomon, I must seek the aid from the kingdom of my betrayer. As the connection between Solomom and I soars to new heights, one thing is becoming incredibly clear…

My newfound abilities have brought with them secrets.
Dreams torment me, and I am lost to understand what they mean … and why the image of my Goddess's lover looks like Solomon.
A mad prince, a lost friend, mortal enemies … I have to find a way to save my country and my sanity.
---