Series:
Blade of Ice
3 primary works Complete
Book 1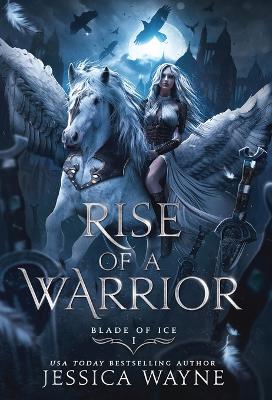 I'm the prize to be won. But the game is far deadlier than I could have ever imagined.
I'm the first daughter born to a royal in centuries.
Which means that my entire life has been laid out for me since the moment I was born...including who I am to marry.
Unfortunately, my heart has always belonged to another.
A man who has never spoken a word to anyone.
His body built for war, he's the head of our guard...the shadow who tracks my every move.
When my world comes crumbling down around me and I'm forced to flee the only home I've ever known, he's at my side.
However, the secrets he harbors are far deadlier than anything I could have predicted.
And as we're both propelled toward destinies that are completely out of our control, I'm forced to face the very real possibility that the man I've been in love with for years may not be the hero I've always believed him to be.
Perfect for fans of Jennifer L. Armentrout, C.N. Crawford, Laura Thalassa, Stacey Marie Brown, and Sarah J. Maas. This high-stakes romantic fantasy is intended for readers 18+ due to adult situations and violence.
---
Book 2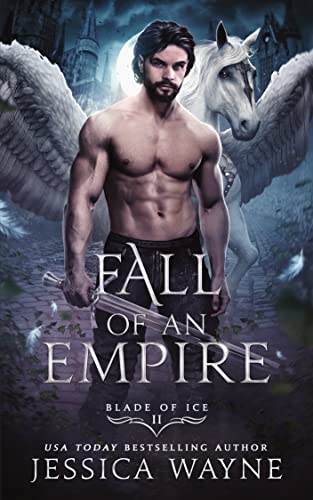 A warrior princess. A man infected with giant blood. A shadow hunting them both.

I won the trial…now it's time for war.

As the first daughter born to a Navalis in centuries, it was my duty to marry a king and secure an alliance for my kingdom. But that all changed when my empire crumbled beneath the steel of our enemy.

It was the man I've been secretly in love with for years who saved my life, and he who still stands at my side, a blade ready to strike down any who come against me.

But not all enemies can be seen.
Not all enemies can bleed.

Ever since I touched the Blade of Ice, I've been haunted by visions of a shadowy figure. He promises me passion should I succumb and death to all I hold dear if I refuse.

Passion.
Death.

As we fight our way toward a once-ally in hopes of gaining his favor in this fight, I am yet again faced with a choice:
love or duty?
---
Book 3
---