Series:
The Nightborn Duet
2 primary works Complete
Book 1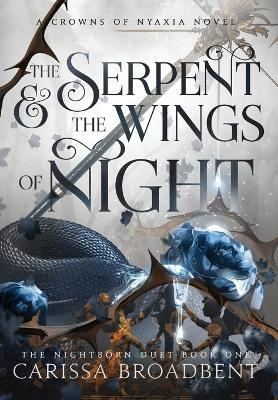 For humans and vampires, the rules of survival are the same: never trust, never yield, and always – always – guard your heart.
The adopted human daughter of the Nightborn vampire king, Oraya carved her place in a world designed to kill her. Her only chance to become something more than prey is entering the Kejari: a legendary tournament held by the goddess of death herself.
But winning won't be easy amongst the most vicious warriors from all three vampire houses. To survive, Oraya is forced to make an alliance with a mysterious rival.
Everything about Raihn is dangerous. He is a ruthless vampire, an efficient killer, an enemy to her father's crown… and her greatest competition. Yet, what terrifies Oraya most of all is that she finds herself oddly drawn to him.
But there's no room for compassion in the Kejari. War for the House of Night brews, shattering everything that Oraya thought she knew about her home. And Raihn may understand her more than anyone – but their blossoming attraction could be her downfall, in a kingdom where nothing is more deadly than love.
The Serpent and the Wings of Night is the first book in a new series of heart-wrenching romance, dark magic, and bloodthirsty intrigue, perfect for fans of From Blood and Ash and A Court of Thorns and Roses.
---
Book 2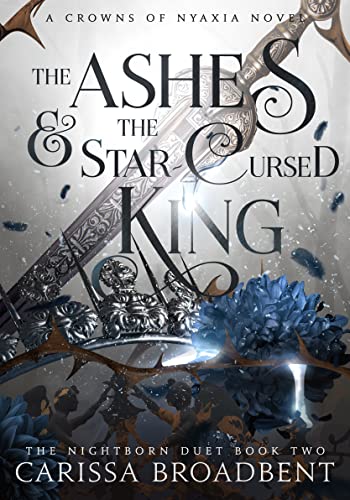 Love is a sacrifice at the altar of power.
In the wake of the Kejari, everything Oraya once thought to be true has been destroyed. A prisoner in her own kingdom, grieving the only family she ever had, and reeling from a gutting betrayal, she no longer even knows the truth of her own blood. She's left only with one certainty: she cannot trust anyone, least of all Raihn.
The House of Night, too, is surrounded by enemies. Raihn's own nobles are none too eager to accept a Turned king, especially one who was once a slave. And the House of Blood digs their claws into the kingdom, threatening to tear it apart from the inside.
When Raihn offers Oraya a secret alliance, taking the deal is her only chance at reclaiming her kingdom–and gaining her vengeance against the lover who betrayed her. But to do so, she'll need to harness a devastating ancient power, intertwined with her father's greatest secrets.
But with enemies closing in on all sides, nothing is as it seems. As she unravels her past and faces her future, Oraya finds herself forced to choose between the bloody reality of seizing power – and the devastating love that could be her downfall.
Full of heartbreak, redemption, bloody intrigue, and heart-pounding action, The Ashes and the Star-Cursed King is the gutting second installment of the Crowns of Nyaxia series, and the conclusion of the Nightborn Duet – perfect for fans of From Blood and Ash and A Court of Thorns and Roses.
---