Series:
Seasons Duology
1 primary work 2 total works planned
Book 1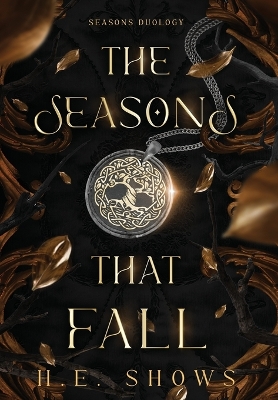 Previously published as "The Ebb of Winter" and "The Frost of Spring" by H. E. Shows. It has been revised and edited.
Four sisters destined to fight to the death to become queen. Can they break the cycle of Season?
To give his daughters better lives, King Quilo sent them away as babies. But when the king dies and the land needs one of them to rule, they are summoned back to Season.
The daughters are launched into the first of five life or death trials to find the one most worthy of the crown. Their only weapon is power over an element. Orla controls air. Eira holds dominion over water. Aviva connects to the earth. Idalia commands fire.
Torn between the world they grew up in and a world they came from but never knew, each daughter must face a series of choices.
Four sisters begin the fight. Only one will survive it.
The Seasons that Fall is the first book in a new duology of secret royalty, deadly trials, and mysterious lands perfect for fans of Three Dark Crowns, The Chronicles of Narnia, The Hunger Games, and Lightlark.
---