Series:
Pure Gems of Betzaria
1 primary work
Book 1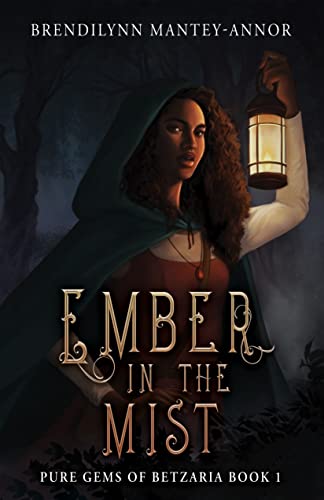 NO ONE LEAVES SHILOH AND RETURNS.
Ever since her mother's disappearance, Neriah Rosewood has feared losing anyone she loves. Shiloh, her home, separates them from the ancient land of Betzaria. No one leaves or visits Shiloh without falling victim to the shadows in the darkness. Still, Neriah secretly wonders what freedom awaits her beyond the borders of her little haven.
When her grandmother reveals that the ancient tales of the fallen hero and the precious stones are true, Neriah can't bring herself to believe any of them. Until Neriah gradually discovers the dangers and secrets Shiloh has had all along.
Disaster strikes, and Neriah loses her brother to her mother's same fate. The heartbreaking incident devastates her and finally pushes Neriah to break the one rule she's been warned to keep– all her life.
Ember in the Mist is the first book of the Christian fantasy series of The Pure Gems of Betzaria, filled with adventure and hope.
---