Series:
Corax
3 primary works Complete
Book 1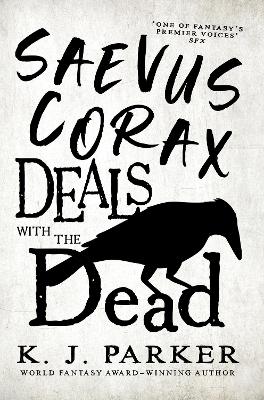 There's no formal training for battlefield salvage. You just have to pick things up as you go along. Swords, armour, arrows - and the bodies, of course.

Over the years, Saevus Corax has picked up a lot of things. Some of them have made him decent money, others have brought nothing but trouble. But it's a living, and somebody has to deal with the dead.

Something else that Saevus has buried is his past. Unfortunately, he didn't quite succeed.

The first novel in a new epic fantasy trilogy from World Fantasy Award-winner K. J. Parker.

For more from K. J. Parker, check out:

The Siege
Sixteen Ways to Defend a Walled City
How to Rule an Empire and Get Away With It
A Practical Guide to Conquering the World

The Two of Swords
The Two of Swords: Volume One
The Two of Swords Volume Two
The Two of Swords: Volume Three

The Fencer Trilogy
Colours in the Steel
The Belly of the Bow
The Proof House

The Scavenger Trilogy
Shadow
Pattern
Memory

Engineer Trilogy
Devices and Desires
Evil for Evil
The Escapement

The Company
The Folding Knife
The Hammer
Sharps
---
Book 2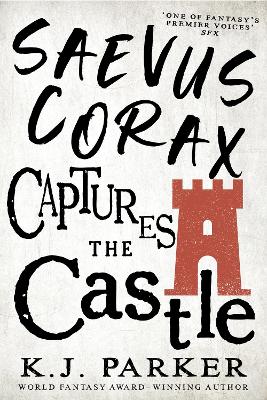 Published 21 November 2023
FROM ONE OF THE MOST ORIGINAL VOICES IN FANTASY COMES A HEROIC TALE OF HONOR, FRIENDSHIP, AND BATTLEFIELD SALVAGE.

It's important to look after your crew when you're in the battlefield salvage business. It's stressful work at the best of times, and although your employees are unlikely to be happy it makes sense to keep them alive.

So when Saevus Corax finds himself having to capture a castle to stop his men from being killed, he has no choice but to give it a try. Needless to say, the conventional rules of siegecraft are unlikely to be followed.
---
Book 3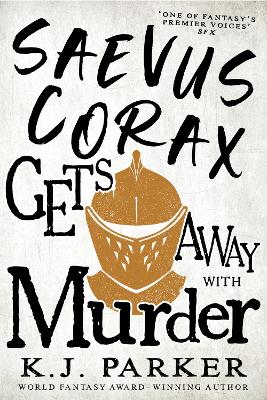 Published 5 December 2023
FROM ONE OF THE MOST ORIGINAL VOICES IN FANTASY COMES A HEART-WARMING TALE OF PEACE, LOVE, AND BATTLEFIELD SALVAGE.

If you're going to get ahead in the battlefield salvage business, you have to regard death as a means to an end. In other words, when the blood flows, so will the cash. Unfortunately, even though war is on the way, Saevus Corax has had enough.

There are two things he has to do before he can enjoy his retirement: get away with one last score, and get away with murder. For someone who, ironically, tends to make a mess wherever he goes, leaving his affairs in order is going to be Saevus Corax's biggest challenge yet.

The finale in the trilogy that began with Saevus Corax Deals with the Dead.
---