Series:
The Dracula Duet
2 primary works Complete
Book 1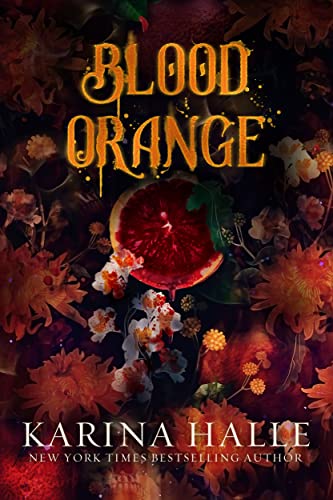 Published 15 October 2022
From the New York Times & USA Today bestselling author of Black Sunshine and River of Shadows comes a new standalone dark vampire romance about the vampire known as Dracula.

Once there was a man who fell deeply in love with a woman he could never have. When their affair was uncovered she was brutally murdered in front of him, and he discovered he was cursed, doomed to live forever as a vampire.
Over the centuries, he found his love again, and lost her again, until he was so broken he gave up on love entirely, sinking into the depths of depravity, losing his humanity.
Then one day, she came back into his life. A student of music studying under him at the conservatory in Venice, Italy where he was a professor. But even though he found her beautiful and intriguing, he didn't recognize his fated mate at all.
Because this time she had to hide her true self.
This time she came back as a witch, whose destiny wasn't to love him…but to kill him.

Blood Orange is a modern-day Dracula retelling about the "real-life" Dracula that inspired Bram Stoker. This is a dark vampire romance with plenty of content warnings (please check interior of book) and while it is a spinoff of The Dark Eyes Duet, it is a complete standalone novel.
---
Book 2 Published 29 December 2022
The conclusion to the Dracula Duet.
---