Series:
The Northern Shifter Legacies
3 primary works Complete
Book 1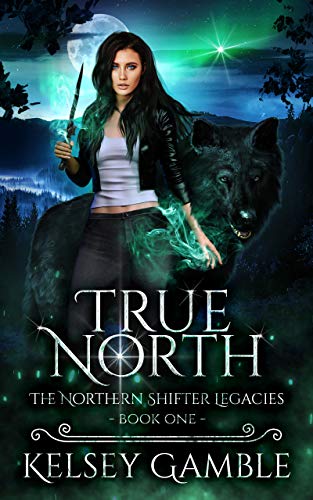 The rejection was only the beginning.
I'm fine being the pack wallflower until my fated mate rejects me, sending me off to lick my wounds with my sister's pack. I build a comfortable life with the new pack, content to settle where I am as I ward off suitors whose interest isn't entirely noble.
Until my presence puts the pack in danger.
My only choice is to run, but I don't count on an overzealous shifter forcing me onto the pack land of Alpha Dominic himself. It's been three years since he rejected me, but my wolf seems to think it never happened at all.
Now, I'm desperate to run again, even if it means accepting life as a rogue. But Dominic has other ideas, and he's happy to keep me in his pack house against my will until I'm ready to comply.
When my family's forgotten legacy is recovered—bringing a rush of power I didn't know I had—I have to decide if it's easier working with the Alpha or against him.
After all, the fates don't take kindly to being ignored.
And Dominic and I?
We're double-fated.
True North is the first full-length novel in the The Northern Shifter Legacies series that will continue with Tasha's story in Due North and Tevin's story in New North. This series ends in a HEA for all three couples.
---
Book 2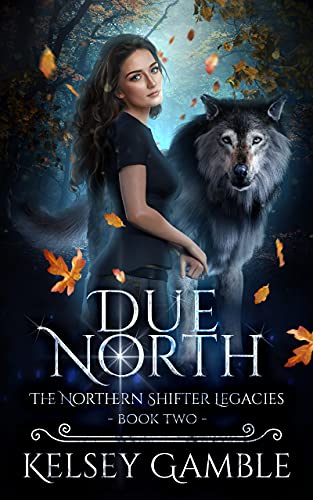 Published 6 September 2021
Power is only transferred, never lost.
For the first time in shifter history, our community is plagued by internal conflict. Packs are turning on each other. Rogues are under the control of an unknown force. And a power vacuum has left all of us with no clear path to peace.
I already lost my mate to the chaos, but there's no time to grieve.
As my sister comes to terms with her place in our family's legacy, I'm ripped away to a secret community that intends to transfer ultimate power to me.
It's not the life I envisioned, and training for the role means facing dangers I'm not prepared for. It also brings me face-to-face with Paxton Glass.
I don't want a second chance, especially not with someone like the enigmatic fighter who doesn't know how to take no for an answer.
But the fates always have their say.
Due North is the second full-length novel in The Northern Shifter Legacies series and is best read after book one, True North. The story concludes with Tevin's story in book three. This series ends in a HEA for all three couples.
---
Book 3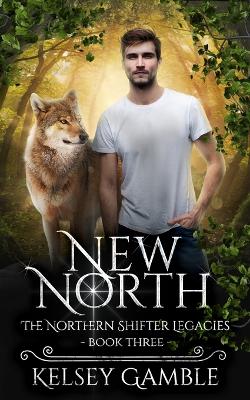 Published 2 September 2022
Bonded from birth and marked with a curse…
Our bond was inevitable no matter who tried to keep us apart.
The only way to save my family now is to work with my mate, the one person I'm meant to avoid at all costs. We're volatile and unpredictable, but we're stronger together than apart.
I don't know that I can trust her, but it seems I have no other choice.
This war is bigger than the Jarreau name. As humans close in on our territories, it's time our family accepts that no wolf fights alone.
Never underestimate your allies.
New North is the third full-length novel in The Northern Shifter Legacies series and is best read after True North (Tess' Story) and Due North (Tasha's Story). This final installment concludes with a HEA for all three couples.
---