Series:
Fae War Chronicles
3 primary works Complete
Book 1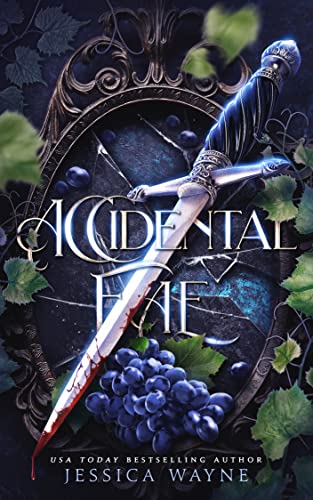 A life on the verge of death isn't living.
When the doctors mention hospice, I know it's time to take my life—or death—into my own hands. Stumbling through a portal into the fae realm wasn't part of the plan.
But then I see him–the man who claimed my dreams with glimpses of his piercing golden gaze and sculpted body slick with sweat as he fought bloody battles. Seeing him once gave me strength; now, he gives me hope.
The creatures here claim he's a rebel. A murderer. A traitor to their crown–a crown they say I'm tied to in irrevocable ways. I say he might be my only path to salvation.
I refuse to waste another life waiting for answers to secrets no one dares speak. It's time for me to break free of my prison and claim the life that was always meant to be mine. My warrior has been broken by circumstance, though, and if I can't give him a reason to fight, it could mean the end for both of us.
Perfect for anyone who loves an epic love story that transcends worlds and shatters all the rules.
---
Book 2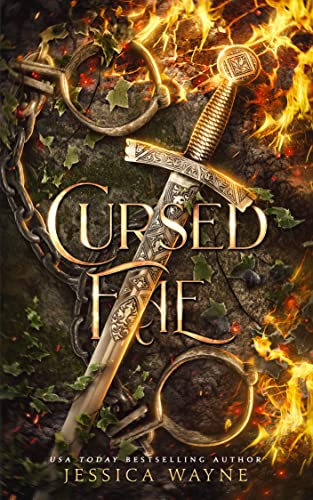 I crave Rafferty.
His touch. His scent. Even his broody temperament. He's given me something to live for just when I'm on the brink of death.

I see him when I close my eyes, moments before the nightmares take over. Nightmares that remind me how small I am in comparison to what's out there.
And even as I know my death will be his salvation, it's my sacrifice that threatens to tear the world apart
WARNING: This book contains mature themes and references to assault and abuse. Please proceed with caution. Recommended for mature readers 18+.
---
Book 3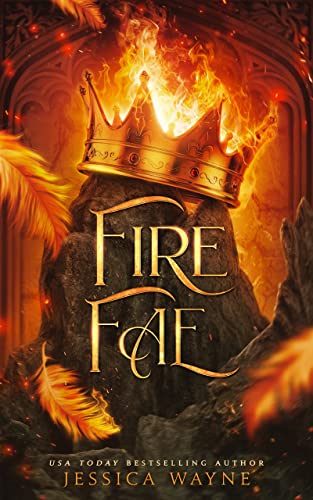 I always knew loving him would be the death of me. I just never wanted to admit it would be the end of him, too.

Altered by suffering, hardened by trauma, when I finally emerge into the next phase of my life—or rather death—I am no longer the same person.

He is what keeps me going. What brings me home. By the time I make my way back, though, Rafferty is gone. Changed. Forged in the flames of his own darkness.

But if I've proven anything, it's that I do not quit when things get complicated. With the Ancients burning Faerie to the ground, and the worlds hero now the villain, it's up to me to stop them.

And what better way to fight flame than with flame?

I am fire. Watch me burn.

The third and final installment in Jessica Wayne's Fae War Chronicles is going to push Ember and Rafferty to the very edge.
---