Series:
The Helion Chronicles
1 primary work
Book 1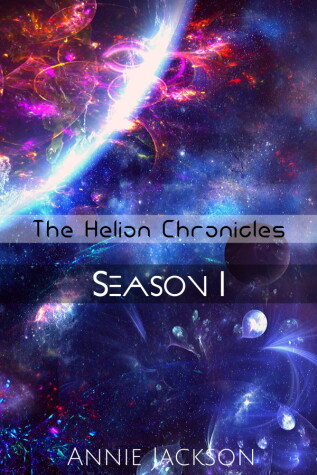 Published 1 December 2019
Finley is a thief, and a good one. She can steal almost anything she wants—she just can't figure out what she wants. Until she meets Cade Caelderon. He's handsome, powerful and in desperate need of her clandestine skills. Together they'll lie and steal their way across the solar system, make new friends, evade the law and possibly fake a death. It's the price they pay for saving an entire world and the thousands of lives on it.
Set in a science fiction world where humanity has terraformed the solar system, The Helion Chronicles is an episodic novel full of young adult characters, a thirst for fast paced adventure and a dash of sweet romance.
The Helion Chronicles season 1 contains all 6 episodes (Jupiter Run, Lunar Exiles, Escape Velocity, Den of Thieves, Buzzstorm and Scion Rising) plus bonus scenes in a season arc that connects each standalone episode to tell a larger story.
---