Series:
A Murder Most Unladylike Collection
1 total work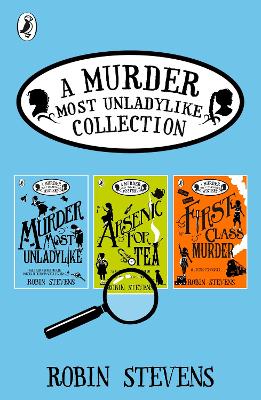 Published 22 September 2016
When Daisy Wells and Hazel Wong set up their very own secret detective agency at Deepdean School for Girls, they struggle to find any truly exciting mysteries.

Little do they know that in the months that follow, mystery - and murder - will never be far away, and when Hazel discovers the Science Mistress, Miss Bell, lying dead in the Gym, the Detective Society is determined to get to the bottom of the crime. Then, soon afterwards, there's the incident at Daisy's family home, Fallingford, where a guest falls mysteriously, fatally ill. And when the summer hols come round, there's a thrilling ride on the famous Orient Express - and the girls' first locked-room murder case.

Discover the first three books in this amazing series:

Murder Most Unladylike
Arsenic for Tea
First Class Murder

and follow Daisy and Hazel's fantastic adventures.
---