Series:
Blood Like Magic
2 primary works • 3 total works
Book 1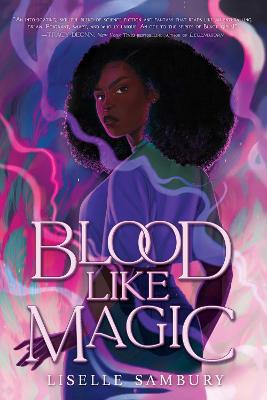 A rich, dark urban fantasy debut following a teen witch who is given a horrifying task: sacrificing her first love to save her family's magic. The problem is, she's never been in love—she'll have to find the perfect guy before she can kill him.

After years of waiting for her Calling—a trial every witch must pass in order to come into their powers—the one thing Voya Thomas didn't expect was to fail. When Voya's ancestor gives her an unprecedented second chance to complete her Calling, she agrees—and then is horrified when her task is to kill her first love. And this time, failure means every Thomas witch will be stripped of their magic.

Voya is determined to save her family's magic no matter the cost. The problem is, Voya has never been in love, so for her to succeed, she'll first have to find the perfect guy—and fast. Fortunately, a genetic matchmaking program has just hit the market. Her plan is to join the program, fall in love, and complete her task before the deadline. What she doesn't count on is being paired with the infuriating Luc—how can she fall in love with a guy who seemingly wants nothing to do with her?

With mounting pressure from her family, Voya is caught between her morality and her duty to her bloodline. If she wants to save their heritage and Luc, she'll have to find something her ancestor wants more than blood. And in witchcraft, blood is everything.
---
Book 2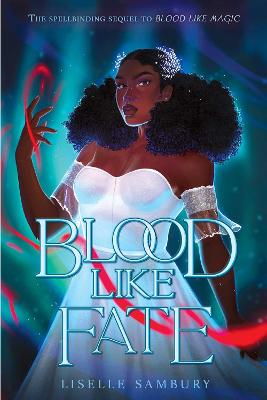 In the spellbinding sequel to "breath of fresh air for the genre" (Kirkus Reviews, starred review) Blood Like Magic, Voya fights to save her witch community from a terrible future, perfect for fans of Legendborn and Cemetery Boys.

Voya Thomas may have passed her Calling to become a full-fledged witch, but the cost was higher than she'd ever imagined.

Her grandmother is gone.
Her cousin hates her.
And her family doesn't believe that she has what it takes to lead them.

What's more, Voya can't let go of her feelings for Luc, sponsor son of the genius billionaire Justin Tremblay—the man that Luc believes Voya killed. Consequently, Luc wants nothing to do with her. Even her own ancestors seem to have lost faith in her. Every day Voya begs for their guidance, but her calls go unanswered.

As Voya struggles to convince everyone—herself included—that she can be a good Matriarch, she has a vision of a terrifying, deadly future. A vision that would spell the end of the Toronto witches. With a newfound sense of purpose, Voya must do whatever it takes to bring her shattered community together and stop what's coming for them before it's too late.

Even if it means taking down the boy she loves—who might be the mastermind behind the coming devastation.
---
Books 1-2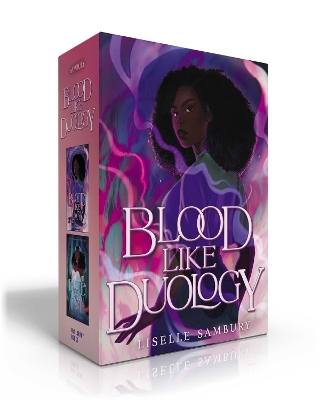 Published 13 September 2022
Both books in the rich, dark urban fantasy Blood Like duology following teen witch Voya, who is given a horrifying task to save her family's magic, are now together in a collectible hardcover boxed set!

After years of waiting for her Calling—a trial every witch must pass to come into their powers—the one thing Voya Thomas didn't expect was to fail. When Voya's ancestor gives her an unprecedented second chance to complete her Calling, she agrees—and then is horrified when her task is to kill her first love. And this time, failure means every Thomas witch will be stripped of their magic.

Voya is determined to save her family's magic no matter the cost. The problem is, Voya has never been in love, so for her to succeed, she'll first have to find the perfect guy, and fast. Fortunately, a genetic matchmaking program has just hit the market. Her plan is to join the program, fall in love, and complete her task before the deadline. What she doesn't count on is being paired with the infuriating Luc—how can she fall in love with a guy who seemingly wants nothing to do with her?

With mounting pressure from her family, Voya is caught between her morality and her duty to her bloodline. If she wants to save their heritage and Luc, she'll have to find something her ancestor wants more than blood. And in witchcraft, blood is everything.

This thrilling hardcover collection includes:
Blood Like Magic
Blood Like Fate
---