Series:
Witches Steeped in Gold
2 primary works Complete
Book 1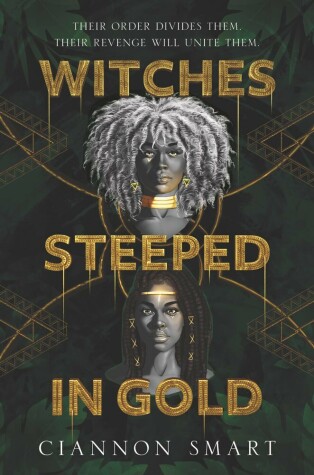 Trust no witch . . .

Iraya Adair has spent her life in a cell. Princess of an overthrown and magically-gifted dynasty, she was exiled from her home on the island nation of Aiyca when she was just a child. But every day brings her closer to freedom - and vengeance. 

Jazmyne Cariot grew up dressed in gold, with stolen magic at her fingertips. Daughter of the self-crowned doyenne, her existence is a threat to her mother's rule. But unlike her sister, Jazmyne has no intention of dying to strengthen her mother's power. 

Sworn enemies, the two witches enter a deadly alliance to take down the woman who threatens both their worlds. 

But revenge is a bloody pursuit, and nothing is certain - except the lengths Iraya and Jazmyne will go to win this game.

Two witches. One motive. And a very untrustworthy alliance.
---
Book 2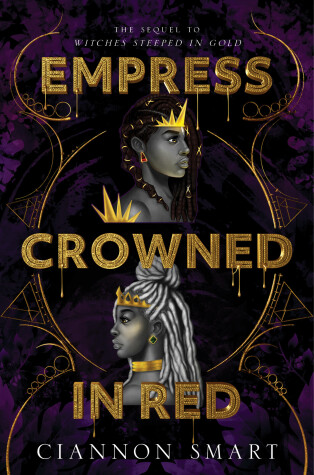 Perfect for fans of Sabaa Tahir and Roseanne A. Brown, this highly anticipated sequel to Witches Steeped in Gold finds rival witches Jaz and Iraya in an alliance that hangs by a thread, with a brand-new enemy on the horizon.
The Doyenne is dead, and the throne is empty.
Iraya, her revenge taken and magic unfettered, turns her sights on a bigger goal: freeing Aiyca for the Obeah. But first she must shed the guise of the rogue warrior and become the Lost Empress her people need. 
Jazmyne's mother has been overthrown, but her people aren't ready to call her doyenne. She's no stranger to a fight, though, and she's prepared to go to extreme lengths—and court ruthless danger—to secure her title.
But a new threat is awakening—an enemy with vicious intent and an army of nightmares from beyond the veil. An enemy who has waited a decade to strike, who would claim both Iraya's birth right and Jazmyne's bloody crown.
Trust is scarce, and betrayal a breath away. And Iraya and Jazmine must once again turn to each other—after all, better the witch you know than the nightmare you don't. 
The war has just begun.
---